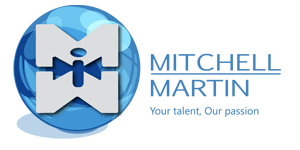 Project Manager at Mitchell Martin Inc
Columbus, OH
Description
Our client is seeking a Project Manager.
Location: Columbus, OH
Position Type: Full Time
Position Summary:
A Project Manager is responsible for the overall management of the project plan and its resources as well as the successful delivery of their project. Provides the leadership and direction for the project team, and oversee management of the budget, delivery and reporting of the established objectives, communications with the key stakeholders, risk and issue management.
Essential Job Responsibilities:
Creating and maintaining the project documentation and Work Breakdown Structure (work plan).
Managing the day-to-day functions of the project to ensure the project deliverables are produced to the approved scope, schedule, budget and quality.
Monitoring and controlling the project's performance, reporting performance major exceptions and issues to the Director of Client Engagement and the Senior Director of Project Management.
Providing weekly Project Progress Reports to the Portfolio Manager, based on tracking the percentage complete status of all WBS activities and tasks.
Identifying, analyzing, monitoring and controlling extreme and high project risks and their treatment status.
Identifying, recording, analyzing, allocating and overseeing the resolution of issues.
Analyzing project change requests and making a recommendation to the Client Engagement manager. This includes implementing approved changes, and updating project documentation in accordance with the change outcomes.
Ensuring quality check are undertaken and documented in accordance with the Project Management Office.
Authorizing project expenditure in accordance with the project budget and in alignment to support Client Engagement manager.
Attending and chairing the project team meeting that reviews the process of planned tasks, as well as issues, changes and risks.
Provide support for the five phrases of Project Management including project initiation, planning, executing, controlling, and closing for the organization.
Develop standard client engagement protocols, client touch points, and client communications.
Collaboratively develop new business proposals, responses, and opportunity inquiries.
Frequent travel to support clients and contracts is expected (up to 50%)
Required Knowledge and Skills:
Well-developed interpersonal, relationship-building, problem-solving and organizational skills. Exceptional written and oral communication skills. Knowledge of current trends and issues in the education and business. Knowledge of organizational operations and leadership strategies. Able to collaborate and communicate with various stakeholder groups. Flexible and able to manage in a creative team environment.
Minimum Education and Experience:
Require a Master's degree in business, education administration, or related field (PhD preferred). PMP certification is preferred. Extensively experienced (5-10 years) in project management.
The above statements describe the general nature and level of work only. They are not an exhaustive list of all required responsibilities, duties and skills. Other duties may be added or this description amended at any time.