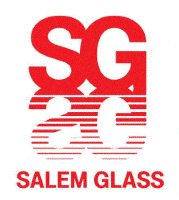 Project Manager - Construction at Salem Glass Company
Salem, MA 01970
Responsibilities:
Spearhead planning and project development upon award including systems, submittals, procurement, approvals, manpower and equipment.
Develop a baseline schedule to plan work and identify impediments to meet project milestones.
Identify major project challenges and develop solutions
Anticipate and mitigate project risks
Buy-out major vendors and sub-subcontractors and write strong purchase orders and subcontracts.
Coordinate material procurement, fabrication and delivery to ensure materials are delivered to the site in a timely efficient effective manner
Quarterback the support and input of estimating, engineering, fabrication, logistics and field operations departments to achieve project success
Field measure and order materials
Prepare and submit change orders
Review monthly costs
Ensure timely monthly billing to maximize cash flow
Maintain strong proactive communication with customers and team members
Wow our customers with communication and execution
Track progress of projects against goals, milestones and budgets
Complete projects on time and within budget.
Positively represent company with vendors, architects, owners and general contractors
Maintain written and photographic documentation of project progress and issues
Oversee timely punchlist completion, change order resolution, and closeout delivery
Earn repeat business
Skills & Experience:
3-5 years as a project manager
General knowledge of curtainwalls, storefronts, entrances, panels and interior glazing
Excellent written and verbal communication skills
Ability to prioritize tasks and manage time effectively
Strong organization skills
Ability to read architectural drawings and understand shop drawings.
Computer skills in Microsoft Word, Excel and Outlook necessary. MS Project, AutoCAD, Bluebeam and PlanGrid a benefit.
Strong problem solving capacity
Comfortable balancing details and the big picture
Utilize a structured project delivery system
Desired Attitude:
No excuses management
You own responsibility for your actions
Positive, can-do attitude
You strive for the best
Self-confident in a team environment and not afraid to ask for help
Benefits and Compensation:
Salem Glass offers a competitive compensation package including, 401K retirement plan, health and dental insurance, disability insurance, life insurance, bi-annual performance bonuses, training, career advancement opportunities.
An Affirmative Action / Equal Opportunity Employer
Salem Glass provides equal employment opportunities to all employees and applicants for employment without regard to race, color, religion, gender, sexual orientation, gender identity or expression, national origin, age, genetic information, disability, or veteran status.