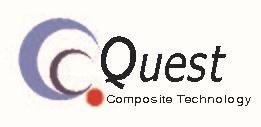 Project Manager at Quest Composite Technology Corporation
Dongguan, China, yuè
Estimate the project cost, and make the budget.
Control the project progress, to ensure that the project in line with the planning process.
Control the quality of the project.
Assist in the planning, implementation and follow-up of each project.
Inter departmental communication and coordination, to facilitate the implementation of project.
Tasks assigned by the superior.
More than 2 years working experience is preferred.
Bachelor degree or above.
Department of science and engineering graduate.
Mechanical background or readable 3D is preferred.
Fluent in both written and spoken English and Mandarin.