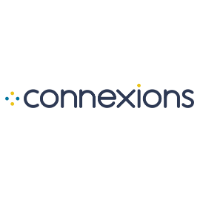 Project Manager - EHRM Program at Connexions Data Inc.
Washington, DC 20571
Project Manager
Location: Washington DC 20571

Start: September 2019
Type: Salary w/ benefits or C2C
Description:
Project Manager for Facilities/Infrastructure Upgrades
Health Record Modernization (EHRM) program.
Project Management professional with extensive depth and breadth of experience in all phases of project management, including project planning, risk management, and change management. Consult on large scale deployments involving the infrastructure upgrades and readiness for the site (network and construction upgrades). This involves working with respective stakeholders to plan and implement: operational and technical processes and solutions, workforce management and planning, knowledge management, training, quality assurance, business continuity and disaster recovery, issue resolution, triage, and escalation, service level agreements/response times, and analysis and reporting. The candidate will address changes to project scope, schedule, methods to document and analyze proposed changes for presentation to VA Leadership for decision. Create project plans to support the implementation of EHRM infrastructure operations and technologies. Integrate and coordinate plan development with relevant stakeholders. The candidate will also develop and present Executive-level briefings.
Basic qualifications:
Minimum of 10 years of experience is required. An additional 8 years of relevant experience may be substituted for degree requirements
Well versed in life cycle and project management methodologies
Experience tracking costs, schedule and performance progress
Ability to identify and mitigate risks
Ability to identify and implement lessons learned
Experience with large-scale project management for IT/software deployments, including change and risk management
PMP Certification
Lean Six Sigma Black Belt
Agile Certified
Knowledge of Microsoft (MS) Office products, including MS Word and PowerPoint
Excellent written and verbal communications skills
Experience with staff management
Bachelor's degree in Engineering, Computer Science, Systems, Business or related scientific/technical discipline