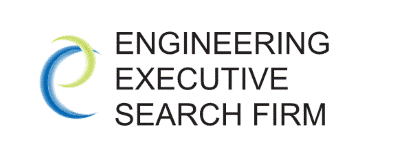 Project Manager from Engineering Executive Search Firm
Hot Springs, AR 71901
Project Manager
Location: Bauxite, AR
Salary: $95,000 to $120,000/yr.
Bonus: 10%
Paid Relocation: YES
Excellent Benefits
Our Client Company is a global leader in industrial chemical manufacturing and is continuously innovating and transforming to exceed client expectations and industry standards.
Education: Project Manager
Bachelor's degree in Engineering required.
Minimum three years' leadership experience
Working in a Union environment preferred.
Principle Duties and Responsibilities: Project Manager
Coordinate with Operations Manager to schedule downtime and equipment availability for completion of capital improvements without negatively impacting customer needs.
Interpret technical results and make technical recommendations to the Plant Manager and operations.
Oversee capital budget and expenditures/CAR system – to assure they are timely, accurate, and fulfill needs of facility. Ensure capital improvements are completed in a manner that meets capital budget, project objectives, and project schedules and provide the functionality needed for proper operation and maintenance.
Manages capital budget and expenditures. Updates capital spending forecasts and project schedules.
Prioritize planned and unplanned expenditures to stay within the boundaries of the financial plan/budget.
Interface with engineering resources to coordinate Process and Project Engineering activities as it relates to maintenance and capital projects and process improvements.
Establish reliability targets and goals for equipment and processes.
Four direct reports: Develop, coach, and supervise Process and Project Engineers, and Controls Technician.
Identify, develop, and support reliability programs and strategies.
Assist with operations in troubleshooting equipment and process problems as requested by operations and logistics.
Support direct and indirect reports with their job functions.
Facilitate new product development (NPD) processes by supporting plant trials and communication of plant capabilities and performance with the technology, engineering, and logistics groups.
Provide recognition to employees for exceptional performance and initiative when warranted.
Enforce progressive disciplinary action for employees in violation of company policies as defined by the Employee Handbook.
Support EHS&S Manager to ensure all production
$95,000.00 - $120,000.00 /year
Bonus: $9,500 to $12,000