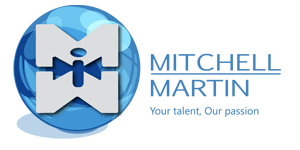 Project Manager - Imaging at Mitchell Martin Inc
Columbus, OH
Description
Our client, a global financial services firm with investment, research, banking, finance, insurance, and other businesses, is seeking a Program Manager.
Location:Columbus, OH
Position: Contract
Description:
Leads large complex technology programs containing multiple, interrelated projects targeting at achieving an overall business goal. A Program is defined as an LOB scale endeavor requiring multiple independent workstreams to accomplish a defined result. Leads programs from initiation through implementation including phases such as planning, analysis, design development and implementation. Establishes project requirements, priorities, and deadlines. Ensures project is completed in accordance with all Risk, Architecture and other relevant firmwide guidelines. Coordinates resources (staff, equipment, vendors and consultants) across one or more projects. Manages budget for assigned program, monitors program progress and adjusts resources and priorities accordingly. Responsible for coaching and mentoring less experienced team members. Role may also include people management responsibilities.
Proficient in the following:
(1) Project Task Estimation;
(2) Resource Scheduling;
(3) Risk Management;
(4) Issue Management;
(5) Adherence to Standard Project Lifecycle;
(6) Budget / Financial Management including Business Case completion;
(7) Evaluation of impact to Total Cost of Ownership for large complex technology programs with multiple simultaneous and interrelated projects This individual may lead several teams that may cross project boundaries, but typically will be responsible for both deliverables and projects.

Roles and Responsibilities:
Home Lending Technology provides end-to-end technology products and services delivery for Home Lending Lines of Business partners. Our Mission is to provide value to our clients through technical leadership in development and delivery of information technology solutions to support the needs of the various Lending lines of business within Retail Financial Services. As a Technology Program Manager, you will facilitate the delivery of technology in support of the Home Lending Book of work focused on infrastructure, networking, applications, system software, and database projects in support of business objectives.

Will lead a team focused on the following areas: Support the development and management of the project/application's business case. Develop project plan and execution approach. Utilize a rigorous process of defining client requirements and project specifications. Analyze and discuss the potential risks/benefits involved in using the specified technology solution to address the business requirement. Define purpose, clear roles, tasks, milestones, budgets and measures of success. Manage the project estimating activity. Lead projects teams in successful execution and delivery.
will work with Application Managers, Business Managers, Resource Managers, Vendors, and other technology team members to select project team members. will communicate the project approach and present plans and gain sign-off from Business and IT Leadership.

Skills:
CategoryNameRequiredImportanceLevelLast UsedExperience
Specialties Project Management No 1