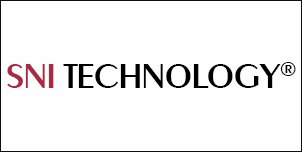 Project Manager - Mining/Minerals at SNI Technology
Aurora, CO
Job Description
Seeking Senior Project Manager of Mining/Minerals for our growing firm!
The Senior Project Manager maintains a cordial relationship with the Client, ensures that the Client receives accurate and timely progress reports, advises the Client promptly of potential cost or schedule changes from the base line, and ensures that invoices to the Client accurately reflect the work performed.
MINIMUM QUALIFICATIONS
Bachelor's Degree in engineering from an ABET accredited curriculum or equivalent.
20 years of experience in industry related project and study management.
Professional Engineer registration is preferred.
A minimum of 20 years relevant project leadership experience may be substituted in lieu of a BS degree in Engineering.
Significant construction and/or plant start-up experience.

ESSENTIAL JOB FUNCTIONS
Understand the Clients expectations relative to the project and conveys those expectations to the project team to ensure that the project designs fulfill those expectations.
Ensure that all project participants understand the scope and limitations of our services in accordance with the project proposal, contractual obligations and award base line.
Ensure that a services contract with the Client is in place prior to initiating work on the project and that contract documents are maintained.
Maintain adequate communication with the Client on all project matters and ensure that all such communications are properly recorded.
Responsible for safety procedures, required training, documentation and reporting are maintained on the project, including assimilation of client specific requirements and procedures.
Provide supervision and support to Project Engineers.
Interface with the Project Engineer on resource planning, allocation, demobilization and appraisal, to achieve project and company resource management objectives.
Close out the Project according to procedures, and disseminate and archive useful information gained and lessons learned.
Establish and maintain a thorough knowledge of the contracted requirements, scope of work and quality requirements for the project.
Work with the Project Engineer to ensure that specified technical requirements are met, in general by personal review and by ensuring that each disciplines work is adequately reviewed and checked by discipline Chief Engineer or approved specialists.
Through the Project Engineer, ensure that we obtain all approvals of engineering work required by the Client and any relevant statutory bodies.
Review the project designs to ensure that the overall plant layout achieves the goals of operability, maintainability and the required standards and safety.
Interface with Engineering, Procurement and Project Control Managers on resource planning, allocation, demobilization and appraisal, to achieve project and company resource management objectives.
Ensure that appropriate technical coordination occurs between engineering, procurement, project controls and construction management.
Define the project scope of work and general plant design philosophy and incorporate it into the Project Procedures Manual.
Responsible for the preparation and development of the Project Execution Plan in conjunction with Engineering, Procurement, Project Controls, Safety and Construction Management managers and project team leads.
Ensure that the work performed is in accordance with a realistic and sufficiently detailed schedule and prepare recovery plans when necessary.
Ensure that the work is performed in accordance with an established, realistic and detailed budget and that appropriate change management procedures are adhered to.
Ensure that adequate and balanced engineering resources and functional management support is provided to the project by monitoring project manpower levels on an ongoing basis.
All project communications with the Client must be conducted by the Project Manager. The Project Manager must therefore ensure that all Client communications that impact the project designs must be rapidly conveyed to the Project Engineer, and thence to the discipline engineers to avoid or minimize unnecessary rework. Likewise, all field or construction related impacts must be rapidly conveyed to the Site or Construction Manager, and thence to the field staff to avoid or minimize unnecessary rework, schedule impacts and/or cost impacts.
Monitor engineering work by attending weekly engineering review meetings conducted by the Project Engineer.
Monitor field and construction related work by regular review meetings conducted with the Site or Construction Manager.
Ensure that rapid and effective change control procedures, documentation and resolution are maintained on the project.
Ensure that all engineering and construction decisions take into account the Clients goals for the project with regard to capital cost and project schedule.
Thorough understanding of all aspects of project development from conceptual studies to project implementation, including jurisdictional reporting requirements (e.g. NI 43-101, JORC, SEC).