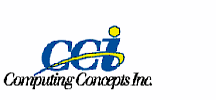 Project Manager at Computing Concepts, Inc.
New York City, NY 10004
This position is for a Project Manager
The charter of this team is to support overall project management across the Platform Transformation Initiative to help drive the execution of the technical redesign and strategy of the existing platform and meet the goals of the business. The candidate will support a subset of projects with Lead Project Managers over-sight to deliver a strategic solution for the new platform. This position will work with other PMs and business/data analysts and work with other platform teams, driving issue analysis & resolution, educating peers, and drive the project throughout the SDLC process until execution.
The Candidate would play a role in the support and execution of the Program with the following responsibilities:
· Define the scope of the project in collaboration with senior management
· Create a detailed work plan which identifies and sequences the activities needed to successfully complete the project
· Determine the resources required to complete the project
· Execute the schedule for project completion that effectively allocates the resources to the activities
· Follow up on objectives and measures upon which the project will be evaluated at its completion
· Execute the project according to the project plan
· Monitor the progress of the project and make adjustments as necessary to ensure the successful completion of the project
· Execute the communication schedule to update stakeholders including appropriate staff in the organization on the progress of the project identified by lead PMs
· Review the quality of the work completed with the project team on a regular basis to ensure that it meets the project standards
· Ensure that the project deliverables are on time, within budget and at the required level of quality
· Evaluate the outcomes of the project as established during the planning phase
· provide guidance and direction to the program and other teams involved
· Support issues resolution and delivery across department teams
· Create and present executive level documentation for use in program status and communications
· Support program / project management routines
The candidate should be flexible, highly adaptable and excellent team player. The candidate should expect to work in a global virtual team along with NY and India team members, sometimes across multiple time zones. The ideal candidate will be a self-motivated team player committed to delivering on time and should be able to work under minimal supervision.
Financial Services Experience is a MUST!
AGILE Experience is a must!
Qualifications
Educational Requirements:
Bachelors/Masters Degree from a top tier university
95,184 - 132,324 /year
Project Manager (General)
What is this?