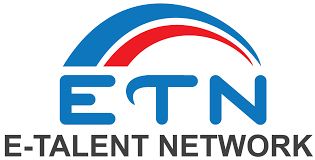 Project Manager - Optum 360 Implementation at TSC GLOBAL SOLUTIONS INC
Clear Lake, TX
Job Title: Project Manager - Optum 360 Implementation
Location: Clear Lake Center, TX
Duration: 12 Months


Job Description:
A project manager experienced in successfully implementing Optum 360 Computer Assisted Coding to lead the implementation of such, which will involve interfaces and data feeds with Epic and other applications (i.e. document management system).
Does not need to have the technical knowledge to create interfaces, data feeds, etc.
Needs to have experience successfully managing large projects that crosses over multiple large departments.
This project will have senior leaders as both stakeholders and involved, contributing team members on the project, so experience successfully managing such is required.
Roles & Responsibilities:
Develop a deep understanding of projects within the program and the broader technology portfolio; managing assigned projects with a clear understanding of business and technology context, developing a deep understanding of cross-team functions and dependencies.
Ensure alignment of proposed projects with the program roadmap and its goals, manage project planning and execution accordingly.
Liaise with external and internal, sponsors and customers on project related matters.
Define the scope of work, business requirements and project deliverables. Prepare project charter, identify work required to achieve project deliverables.
Prepare project timeline of project milestones and deliverables.
Identify resources required to achieve project deliverables. Plan development sprints/cycles.
Organize development work.
Track project progress.
Plan and manage project resources.
Communicates program status to participants and stakeholders accurately and on time.
Plan and manage project risks and issues.
Escalates to ensure issues are resolved and risks mitigated, as needed.
Plan and manage changes to project scope, timeline and resources. Manage migration of applications developed to production
Advanced knowledge of project management principles: scope, schedule, quality, budget management; defining team roles & responsibilities; driving issue resolution and mitigating risk; influencing and negotiation skills; vendor management oversight
Required Experience:
Experience in managing Business Intelligence/Analytics projects
Experience with Project Management tools
Experience in the healthcare industry is a plus
Required Skills:
Superior communication skills, both written and verbal, to communicate with all levels of the organization.
Advanced project management soft skills able to lead diverse teams and coach others in complex situations and scenarios.
About our Company: -
E-Talent Network is responsible for carrying out the recruitment process and is a service provider for 22nd Century Technologies.
22nd Century Technologies is a business enterprise that supports demanding staffing programs for Corporations and State and Local Government Agencies. Its journey began in 1997 by supporting large Federal contracts which nudged us in the direction of creating large candidate pools across the country. Over the last 20 years, we have built a strong business model that is carefully constructed to deliver on multiple facets. We have proven past performance of providing services that exceed our clients' expectations. Today 22nd Century technologies supports clients in all 50 states and has grown to be a company that is trusted and sought for providing a complex mix of workforce solutions. With a firm grip on the entire spectrum of staffing solutions, we have placed more than 500,000 skilled resources and delivered 15 million+ man-hours.
"22nd Century Technologies is an Equal Opportunity Employer" and "US Citizens & all other parties authorized to work in the US are encouraged to apply."
E-Talent Network is proud to service TSCTI recruitment needs with Our Global Delivery model with 110 recruiters, data miners and research analysts working across multiple time zones is backed by an internal database of 2.4 million resources across all major industries.