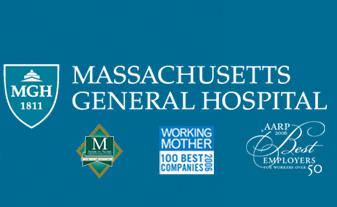 Project Manager (Orthopaedics) at Massachusetts General Hospital
Boston, MA
Job Description
Project Manager (Orthopaedics)
GENERAL SUMMARY/ OVERVIEW STATEMENT:
The Mass General Hospital Department of Orthopaedics is a world renowned Orthopaedic Center – caring for more than 130,000 patients annually and performing 13,000 surgeries across Massachusetts, home to Harvard residents and fellows, and conducts innovative research that has resulted in modern implants and technologies used to care for patients today.
The department is in a growth phase, and we are seeking an exceptional Project Manager to work on a variety of initiatives including operating room efficiency, strategic planning, human resources planning, and ambulatory scheduling enhancement. The Project Manager will be responsible for the overall management for multiple concurrent projects, requiring: strong project management, relationship management, superb communication, and consulting and analytical skills. The role will report directly to the department's Executive Director and will work on high profile initiatives together with the Executive Director, Chief and broader leadership team. This is an excellent opportunity for someone with a consulting background, or recently out of graduate school, looking to move into a clinical department leadership role in the future.
PRINCIPAL DUTIES AND RESPONSIBILITIES:
Relevant activities include, but are not limited to the following:
Work will be analytical, collaborative and strategic in nature. The Project Manager will:
Lead project management activities of high-profile projects currently being run by Orthopaedics, including:
oEvaluating the scope of a project and identifying critical factors to ensure success completion
oDeveloping detailed project plans, timelines with clear milestones and workflows to support the implementation of the project
oObserve and map out workflows in process diagrams
oIdentifying key project resources and ensuring their adherence to the project plan
oFacilitating program implementation
oDefining and reporting on key measures of success
oMonitoring performance tracking progress against targets / identified goals
Have the ability to do data analysis and convert it into convincing, persuasive executive level presentations on internal, environmental and strategic topics including key observations based on interpretation of data
Have the ability to communicate with clinicians and leaders on a wide range of healthcare and hospital topics including strategic planning, finance, IT and in-depth clinical operations (e.g. perioperative services, nursing care, access management, service line development, staffing plans, etc.). The Project Manager must be able to gain further content expertise in each project by conducting market research, performing in-depth interviews and observations with MGH experts, and utilizing internal and external benchmarks.
Support project deliverables and work as part of a team to present key project deliverables to clients and internal MGH stakeholders
Design and manage databases and document repositories as required
Produce agendas and minutes for meetings as requested
·Participates in professional development activities and maintains affiliations to keep abreast of trends/changes, regulations and legislation in the field of health care
·Be expected to take on the role of content expert in the areas assigned to them
Perform other-related duties as assigned or requested
This individual:
Must be able to interface with multiple stakeholders across MGH
Must be extremely detail oriented, with an ability to develop and deliver high quality work products (e.g. reports, powerpoint presentations, excel files, etc.)
·Demonstrates judgment to effectively set priorities, balance competing priorities, make decisions and work in a dynamic, fast paced environment
·Is competent, self-motivated and able to work independently receiving minimal supervision
·Demonstrates discretion to handle confidential information
·Has strong interpersonal and communication skills, can manage multiple projects at various stages and work cross-functionally
SUPERVISORY RESPONSIBILITY (authority to hire, promote, or terminate):
Indirect:This position has no direct reports, but will have to coordinate the efforts of many other role groups thus indirectly supervising individuals on a team
Professional Staff Supported:
Non-Employees:
Not Applicable
This position will not have any direct fiscal responsibilities
This position will regularly work with confidential data for modeling and projections, which will include compensation information and other budgetary expenses/revenues.
SKILLS amp; COMPETENCIES REQUIRED:
Analytical Ability / Technology Skills:
·Possesses intermediate to advanced proficiency in Excel, Word, and PowerPoint.Knowledge of Access and Visio a plus.
Maintains high competencies with spreadsheets and various data manipulation capabilities
·Has the ability to quickly learn other information systems used within the institution
·Demonstrates the ability to conduct detailed analysis as well as distill relevant findings for presentation to high-level audience
Has excellent problem-solving skills along with excellent attention to detail and follow-through
Interpersonal/communication:
Exceptional communication, interpersonal, and presentation abilities
Demonstrates exceptional customer services skills and the ability to effectively interact with other departments within MGH, PHS and from other outside institutions
Ability to establish and maintain collaborative working relationships with internal and external stakeholders.
Had the ability to deal with ambiguity and work effectively in a matrixed environment
Leadership:
Demonstrates initiative, continually strives to enhance the credibility of department
Takes ownership and responsibility for assigned activities
·Is a team-player and takes initiative
Open to, and encourages feedback from, colleagues
·Ability to navigate within a large organization
·Comfort in interfacing with senior level leadership
Takes ownership and responsibility for assigned activities
Demonstrated ability to work as an effective member of an interdisciplinary team
Time / Project Management / Organizational Skills:
Exceptional organizational skills and ability to organize time and priorities effectively, asking for direction when appropriate
Ability to juggle multiple tasks and competing priorities
Ability to work in a fast-paced environment
Flexibility to handle shifting priorities and deadline pressures
·Ability to drive projects to completion in a complex, deadline-driven environment
Discretion and Confidentiality:
Ability to handle sensitive matters discreetly and to ensure confidentiality
Normal office conditions, however will require early morning and late evening meetings in order to meet with international clients
May require domestic and international travel
The information contained in this document is intended to describe the general contents and requirements of work being performed by people assigned to this classification. It is not intended to be construed as an exhaustive statement of all duties, responsibilities or skills of individuals so classified.
Bachelor's Degree Required
Master's Degree Preferred
Related work and project management experience a plus
At least three years of work experience in healthcare
Job
Massachusetts General Hospital is an Equal Opportunity Employer.By embracing diverse skills, perspectives and ideas, we choose to lead. Applications fromprotected veterans and individuals with disabilities are strongly encouraged.
Primary Location
MA-Boston-MGH Main Campus
Organization
MGH Main Campus (MGHMAIN)
55 Fruit Street
Boston, 02114