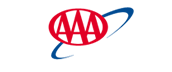 Project Manager at AAA OHIO AUTO CLUB
Providence, RI
Requisition Number
19-0427
Title
Project Manager
City
Providence
State
RI
Status
Full-Time
Type of Position
Regular
Schedule
Monday-Friday Days
Description
SUMMARY:

The CRM Project Manager's primary responsibility is to manage projects through the lifecycle, while maintaining internal customer relationships and meeting their needs. As part of the Enterprise Data Technology Team will work with business partners to gather requirements for the development of consumable data layers that are instrumental in authoring CRM solutions. The expectation is that the CRM Project Manager will be given a deliverable, but will use their autonomy on how to execute it.

JOB RESPONSIBILITIES:

Defines deliverables and estimates as input to a project plan. Works on medium to high level complexity projects independently. Participate actively in multi-department or Club-wide CRM initiatives designed to meet shared company goals, including project ownership, documentation, testing and implementation.

Elicits, analyzes, specifies, documents, communicates and validates CRM requirements. Identifies and implements quality control and assurance processes.

Collaborates in the development of CRM capabilities and ensures alignment of these capabilities to CRM strategies and roadmaps.

Drives consensus among business stakeholders and IT about the business needs and their feasibility. Provide the first line of support to users as the CRM subject matter expert.

Coordinates and executes user acceptance testing that proves that the solution meets business needs.

Communicates CRM requirements to diverse stakeholder groups to create a shared understanding of the business needs.

Acting as a liaison on CRM initiatives between business users and technology team. Partners with internal customers (e.g., Customer Service, Logistics) to understand their initiatives and needs. Translating those needs into concrete technical requirements.

Support new data elements and reporting requirements for CRM. Monitor and support CRM processes and data quality.

Other duties as assigned.

QUALIFICATIONS:

• Bachelor's degree in Business or a related field; or related experience required.
• Scrum Master Certification (CSM or PSM) is preferred.
• 5 plus years of experience developing CRM platforms in and enterprise environment.
• 5 plus years "hand-on" experience with CRM tools such as Dynamics 365.
• 2-5 years of experience in CRM development.
• 1-3 years of experience with Agile tools like Jira.
• Strong ability to understand business needs and translate that into solutions
• Highly skilled at building internal customer relationships
• A proven career track record of supporting a team's needs
• Strong problem solving and analytical processing skills
• Ability to set and achieve analytical and project objectives with minimal supervision, exhibit initiative, intensity and motivation
• Proven ability to work on a team crossing all organizational levels and functional areas
• Able to communicate and present effectively (verbally and in writing) with all levels of management in a clear and professional manner
• Proven ability as a Scrum Master for a software development team utilizing Agile/Scrum principles, practices and theory
• Ability to facilitate daily scrums, stand-ups, and meetings to monitor project progress and resolve any issues the team may be experiencing
• Entrepreneurial spirit
• Strong written and verbal communication
• Intermediate to advanced MS-Excel skills

AAA Northeast is one of the largest and most innovative membership organizations in North America. It is a multi-business organization comprising more than 60 locations in a six-state area. We provide valuable roadside service to our 5.1 million members, as well as many specialized services such as Financial Services & Loans, Insurance, Travel, Discounts, Auto Glass, and Driver Training.

AAA is a key advocate for issues impacting the traveling public, such as highway safety, road maintenance and related legislation. We have a unique organizational model and many of our businesses are the largest and most sought after in their industries. AAA Northeast employees help and serve as a way of life.

Through a 100-year legacy of service stewardship, our employees make valuable contributions to our workplace and the community that surrounds us. In order to continue our mission, our organization is expanding and we need talented people to work alongside us in creating our next 100 years.