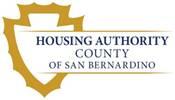 Project Manager - Real Estate Development at Housing Authority of the County of San Bernardino
SAN BERNARDINO, CA 92408
Join the Housing Authority and make a difference!
The Housing Authority of the County of San Bernardino was organized in 1941 and to date is the largest provider of affordable housing in the County. We are currently looking for a PROJECT MANAGER to provide a real estate focused role on affordable housing development projects.
Reporting to the Real Estate Development Manager, the person will be responsible for providing real estate and administrative functions that may include:
Working with municipalities on entitlements
Property acquisitions
Complex project/construction financing structures
Managing constructions projects, small to large
Managing consultants
Ensures compliance with agreed upon contract
Monitor change in laws, regulations and technology
EXPERIENCE/TRAINING/REQUIREMENTS
Bachelors degree in public administration, urban planning, finance or related field.
Minimum of five (5) years experience with real estate transactions, preferably in Affordable Housing environment.
Previous experience with financial side of real estate.
Must have valid CA driver's license and insurable at standard rates with Housing Authority's vehicle insurance carrier.
Advanced knowledge of Microsoft Word/Excel.
Highly organized and attention to detail

SALARY/BENEFITS
Salary: $42-52 / hour (Exempt)
Regular Full time position: 9/80 work schedule
Benefits include: Medical, Dental, Vision, PERS Retirement, 457 Deferred Comp Plan, Life Insurance, AD&D, 14 paid Holidays, Vacation and Sick accruals.
TO APPLY
Employment application required to be considered an applicant. Further information including employment application can be found on-line at www.hacsb.com/jobs .
Must pass pre-employment background check. EOE.
75,525 - 76,106 /year
Land Development Project Manager
What is this?