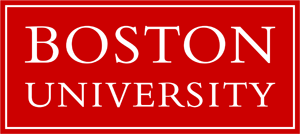 PROJECT MANAGER, School of Social Work, Social Welfare Policy at Boston University
BOSTON, MA
The project manager will launch an exciting new initiative at Boston Universitys School of Social Work (BUSSW) to serve as the key management leader for The Network, a newly-formed entity as part of BUSSWs Center for Aging and Disability Education and Research (CADER) and Professional Education Programs (PEP). The Program Manager will join a team committed to the mission of expanding the impact of social work and building the competencies of the workforce through lifelong learning programs. The Network for Professional Education -- an innovative, new entity that will function as a nexus to connect alumni, faculty and external agencies. The Network will partner with the Schools talented pool of alumni and faculty to create a compendium of teaching and learning opportunities one that will grow their talents, while sharing their established expertise with organizations nationwide through a new interactive database designed to be a one-stop resource. The project manager will responsible for creating and implementing a work plan for all deliverables. The project manager utilizes the work plan for ongoing assessment and evaluation to ensure the project is meeting its goals and objectives, products are coming in on time and on budget and helps proactively identify potential problems that the director should pay attention to.
Please submit a cover letter to be considered for this position.
Masters degree required, 5 to 8 years of related work experience.

We are an equal opportunity employer and all qualified applicants will receive consideration for employment without regard to race, color, religion, sex, sexual orientation, gender identity, national origin, disability status, protected veteran status, or any other characteristic protected by law. We are a VEVRAA Federal Contractor.