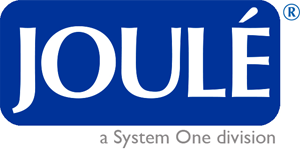 Project Manager_Scientific I (Assistant) from Joule
Hopewell, NJ 08525
Title: Project Manager_Scientific I (Assistant)


Location: Rahway, NJ


Schedule: 8am to 5pm Mon – Fri.


Duration: 24 months


Responsibilities:
Under general supervision of manager or director, coordinates all aspects of planning and implementing observational or non-interventional research studies and activities such as primary data collection studies, chart review studies, database studies and molecular epidemiology studies.
Assist the research manager with study design (including protocol preparation, study questionnaires, and data analysis plan) and provide operational support for study conduct.
Prepare reports, meeting minutes, presentations, abstracts and manuscripts for internal and external audiences under the direction of the research manager.
Provide up to date and accurate communications on study status and study-related issues to internal and external stakeholders.
 Main responsibilities include project management support such as authoring statements of work for outsourced projects, leading contract activities through execution, managing budgets/invoices, internal/external meeting management, liaising with vendor and cross functional teams to communicate status or needs, preparing agenda/minutes, tracking timelines/deliverables, following up on action items, preparing data collection forms, tabulating and summarizing data for publications/final reports.
In addition, technical responsibilities could include systematic literature reviews for information on disease and background risks/rates. 

 
Requirements:
Master's degree (such as public health, epidemiology, outcomes research, behavioral sciences, health services research, biological sciences or public administration).
Three years job related experience (e.g. clinical/ observational or non-interventional research), or equivalent experience a plus.
Experience with basic epidemiological methods, statistics, basic sciences, health outcome research or health economics and/or medical research preferred.
Must have strong communication (oral and written), multi-tasking, organizational and project management skills.
Pharmaceutical experience preferred. 

 


 


Joule, a System One division is a leader in specialized workforce solutions and integrated services. With more than 6,000 employees and roughly 50 offices throughout the U.S. we provide scientific, clinical, engineering, energy, IT, legal and administrative staffing services.  For more than 40 years, we have delivered workforce solutions and integrated services to clients nationally.