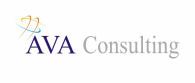 Project Manager, Sr (AVA787601) at AVA Consulting
Plano, TX
AVA Consulting is seeking a Project Manager, Sr
Location: Plano, TX
U.S. Citizens and those authorized to work in the U.S. are encouraged to apply. We are unable to sponsor at this time.
Contract Duration: 6 Months+

Company Background:
Our client, a major employer in the area, is looking for a Project Manager, Sr to be part of a project management team in its North American headquarters.

Position Summary

The Cllient Information Digital Services Department is looking for a passionate and highly-motivated Scrum Master The primary responsibility of this role is to be the servant leader for your team(s) by ensuring clear communication and helping the team close its stories and complete sprints on time and drive the appropriate Agile methodology (Scrum/Kanban/etc.) focused on predictable, quality delivery. Reporting to the Product Owner, the person in this role will support the Information Digital Services department's objective to integrate Agile & Toyota Way principles into team practices and work products to deliver Agile based module development along with cross functional communication, software technical project management, requirements traceability, source code control, test case management and defect tracking.

What you'll be doing
Accountable for guiding, coaching, training in scrum methodologies and assisting the team in Scrum / Agile principles and driving process improvement.
Work with the team to deliver value and coordinates within and outside of the team to facilitate the completion of the team's backlog and guiding the team to adding stories to its backlog as appropriate.
Proactively identify impediments and appropriately resolve using network of peers (Scrum of Scrums) and formal channels (including escalation if required)
Drive/manage/oversee all aspects of multiple simultaneous fast-paced assigned projects with distributed teams
Coordinate the release plan, communication plan, risks and issues management plan, (these are PO duties)
Assist Product Owner in managing scope of team(s) and facilitating changes.
Facilitates team's Agile Scrum ceremonies (Release Planning, Sprint Planning, Backlog Refinement, Daily Scrum, Sprint Review/Demo, Sprint Retrospective
Ensures (using SCRUM and AGILE) appropriate, complete and timely team achievement of all documentation, tracking and reporting metrics (including: user stories, project progress, resource utilization, change requests, issues, risks, risk mitigation plans, test scripts, test results) and ensure delivery timelines.
Requirements:


Bachelor's degree or higher, in Computer Science, Business Administration, Information Systems, or related discipline, or equivalent work experience
Experience leading large-scale (projects with budgets exceeding $3 million) agile transformations and managing multi-team programs following scaled-Agile approaches such as the Scaled Agile Framework (SAFe), Disciplined Agile Development (DAD), or other Agile, Scrum or other iterative frameworks at-scale in the financial services industry or similar ensuring initiative are tracked, managed and communicated effectively with stakeholders and customers.
Recent and extensive experience in a leading role working with agile methodologies (Scrum, Kanban, XP) and cross-functional teams (Product Owners, BSA's, Multivendor, Developers, Designers, Test Engineers)
You have a servant leadership style that empowers team members to maximize their talents while setting clear expectations.
Proven success in building strong relationships, managing stakeholder expectations, possess exemplary communication skills and strong business acumen to understand corporate strategy and present actionable findings to senior leadership
Agile Certification from Scrum Alliance, ICAgile, SAFe or other Agile organization.
Expert experience in managing Agile and hybrid/plan-driven programs in Agile Product Lifecycle tools (e.g. Agilecraft, Rally, VersionOne, Jira, etc.) highly desirable.
Strong knowledge of Microsoft Office applications including Project, Word, Excel, Visio and PowerPoint
NOTE: - Interested Candidates can apply by sending their Updated Resume and Contact Details.
Ron Tolson
AVA Consulting
Phone: (214) 575-8880
Fax: 214975.8898
Web: