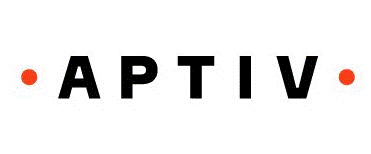 Project Manager at Aptiv
Troy, MI

Join our Innovative Team

Want to do more than just imagine the ways our world will move tomorrow? Join the technology company that's transforming the future of mobility today.

About this Position

We have an opportunity for a Project Manager in our Troy, MI offices.

Responsibilities and Duties

Ensure project management activities according to APTIV's processes for customers:

Manage planning and tracking activities / organize internal Project follow up meetings
Participate to all customer meeting and coordinate communication flow
Manage the development team (execution, documentation, design reviews)
Monitoring and improvement of all PDP process key metrics including managing program profitability to ensure project is executed on time and within budget.
Report the status of the project to BUD & Program Manager
Need to Haves (Basic Qualifications)
Bachelor's in Engineering
4+ years of project management experience
Nice to Haves (Preferred Qualifications)
Master's degree in Engineering or Business (MBA)
Experience managing the Software development, integration and validation process within a project
A solid understanding of the interdependencies of hardware and software integration projects
System Development experience, a plus
PMP or compatible certification (Project Management Professional)
Experience with Automotive Electronics
Ability to work with a global program team
Ability to interface and act as liaison to customers and management
Good verbal and written communication skills
Traits We're Seeking
Curiously investigate everything - ability to solve problems analytically, creatively and collaboratively
Lead with confidence - thought leaders who empower those around them
Learn by doing - an entrepreneurial mindset that's driven by hands-on experimentation
Embrace resilience - seeing every challenge as a learning opportunity and invitation to grow
Aptiv Rewards and Advantages
Competitive compensation with bonus potential
Competitive health benefits
401K with matching contribution
Learning and development opportunities
Discount programs with various manufacturers and retailers
Recognition for innovation and excellence
Opportunities to give back to the community
Meaningful work that makes a difference in the world
Relocation assistance (if applicable)


About Advanced Safety and User Experience

Advanced Safety and User Experience encompasses our deep expertise in software, centralized computing platforms, advanced safety systems and automated driving focusing on five areas that are transforming mobility: Safety Electronics, Infotainment, User Experience, Autonomous Driving and Connectivity & Security.

RSR

Aptiv is an equal employment opportunity employer. All qualified applicants will receive consideration for employment without regard to race, color, religion, national origin, sex, gender identity, sexual orientation, disability status, protected veteran status or any other characteristic protected by law.

Apply Online Ready to take the first step?