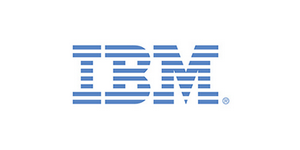 Promontory Principal at IBM
Los Angeles, CA
Introduction

IBM's Industry Consultants are essential to our clients as they work to reinvent themselves for the future. Join our highly visible and highly skilled team of global consultants as we strive to accelerate sales, deliver client engagements, and build IBM's market eminence. If you are a forward-thinker and a curious intellectual, we welcome you to apply for your next exciting career challenge!


Your Role and Responsibilities


Promontory Financial Group ("Promontory"), an IBM Company, is a global leader in strategy, risk management, and compliance consulting. Promontory excels at helping clients resolve critical issues, particularly those with a regulatory dimension.


Founded in 2001 by Chief Executive Officer Eugene A. Ludwig, former U.S. comptroller of the currency, Promontory became a wholly owned subsidiary of IBM in 2016. Our unique domain expertise, combined with IBM's world-class technology, allows us to resolve challenging national and cross-border issues in banking, securities, commodities, financial instruments, markets, and insurance.


Promontory professionals have unparalleled regulatory experience and insight, and provide our clients with frank, proactive advice informed by best practices and regulatory expectations. Promontory is a leading strategy, risk management, and regulatory-compliance consulting firm focusing on the financial services industry. Our professionals, with deep expertise gained through decades of leadership at regulatory bodies, Fortune 100 corporations, and consultancies, help entities understand and implement global and national financial services regulation.


Your Role and Responsibilities As a Principal you will work with multi-disciplinary teams helping banks and other financial institutions address risk management challenges related to compliance, risk management, corporate governance, accounting, or legal or regulatory issues.


Primary Duties And Responsibilities


+ Serve as a capital markets regulatory expert for the design and conduct of comprehensive, complicated compliance engagements, including mock regulatory examinations/audits, review of adequacy and effectiveness of compliance programs and internal controls, and analyses of trade data and trading strategies.

+ Interact comfortably with client personnel and regulatory authorities, generally with a Director or Managing Director present.

+ Manage junior staff, including Analysts and Associates, assigned to projects.

+ Assist with management and oversight of project workstreams to ensure adherence to project timelines, budgets, and quality expectations.

+ Travel as required to client sites in the United States and internationally. Time spent traveling can be as much as 50-100 percent, depending on the nature and location of projects.

+ Perform additional duties as assigned, such as assisting with drafting thought leadership, marketing materials, proposals, etc.


_KNOWLEDGE, SKILLS AND ABILITIES:_


+ Demonstrated leadership skills.

+ Superior writing and editing skills with the ability to construct well-founded, clear, and concise analyses and recommendations.

+ Regulatory examination experience, preferably relating to examinations of registered investment advisers, investment companies, broker-dealers, or private fund managers.

+ Experience conducting interviews of compliance professionals as well as senior level business professionals.

+ Familiarity with the federal securities laws (Investment Advisers Act of 1940, Investment Company Act of 1940, Securities Exchange Act of 1934) and self-regulatory organization rules (FINRA, NFA).

+ Strong attention to detail.

+ Ability to lead and manage various aspects of engagements, with a demonstrated ability to work with both internal and external clients.

+ Familiarity with high frequency trading, algorithmic trading, statistical arbitrage, correlation or volatility trading.

+ Familiarity with public and private equity and credit markets, as well as derivatives.

+ Strong technical and analytical skills.

+ Ability to communicate effectively with clients at all levels of the organization.

+ Ability to establish and maintain positive relationships and build teams.

+ Strong reputation for integrity and ethics.


Required Technical and Professional Expertise


+ Professional with a minimum of 7-10 years of technical/quantitative experience in the financial, banking, or regulatory sectors.

+ Technical expertise and experience in trading, compliance, risk management, or legal and regulatory issues in financial services.

+ Demonstrated experience in building and managing project teams to address complex issues in high pressure situations.


Preferred Technical and Professional Expertise


+ Experience planning, managing, and executing day-to-day aspects of engagement activities, including project and resource plans, budgeting and invoicing, execution methodologies, deliverables, and presentations.

+ JD, MBA or other master's degree or equivalent experience is preferred.


About Business Unit

IBM Services is a team of business, strategy and technology consultants that design, build, and run foundational systems and services that is the backbone of the world's economy. IBM Services partners with the world's leading companies in over 170 countries to build smarter businesses by reimagining and reinventing through technology, with its outcome-focused methodologies, industry-leading portfolio and world class research and operations expertise leading to results-driven innovation and enduring excellence.


Your Life @ IBM

What matters to you when you're looking for your next career challenge?


Maybe you want to get involved in work that really changes the world? What about somewhere with incredible and diverse career and development opportunities – where you can truly discover your passion? Are you looking for a culture of openness, collaboration and trust – where everyone has a voice? What about all of these? If so, then IBM could be your next career challenge. Join us, not to do something better, but to attempt things you never thought possible.


Impact. Inclusion. Infinite Experiences. Do your best work ever.


About IBM

IBM's greatest invention is the IBMer. We believe that progress is made through progressive thinking, progressive leadership, progressive policy and progressive action. IBMers believe that the application of intelligence, reason and science can improve business, society and the human condition. Restlessly reinventing since 1911, we are the largest technology and consulting employer in the world, with more than 380,000 IBMers serving clients in 170 countries.


Location Statement

For additional information about location requirements, please discuss with the recruiter following submission of your application.


Being You @ IBM

IBM is committed to creating a diverse environment and is proud to be an equal opportunity employer. All qualified applicants will receive consideration for employment without regard to race, color, religion, gender, gender identity or expression, sexual orientation, national origin, genetics, disability, age, or veteran status. IBM is also committed to compliance with all fair employment practices regarding citizenship and immigration status.