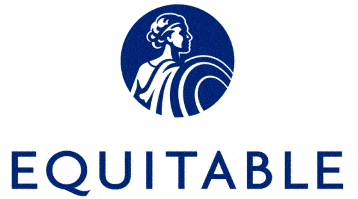 Proofreader at AXA
Charlotte, NC


AXA Equitable, a premier provider of annuity and life insurance products, is seeking a Proofreader to join our Internal Creative Agency. The incumbent of this role will be responsible for general proofreader responsibilities including, but not limited to, proofreading, copyediting and line editing. In addition, he/she will be expected to revise text, correct spelling, stylistic consistency, uphold brand integrity, proper grammar and syntax, and general quality control of all materials that pass through the team. This position will report to the Creative Director.




Basic Job Functions Include:
- Proofreading documents from all areas of the company, from one-page flyers to fifty-page documents; copyediting and line editing of text when necessary.
- Ensuring that every document is professional and error-free, reflecting not only proper grammar, spelling and style, but also the commitment to quality displayed by the company as a whole.
- Assuring that language and company style are consistent from document to document.
- Working closely with business partners, designers, Creative Director and senior management.
- Handling heavy, detailed workload with pressing deadlines and last-minute changes.
- Daily/weekly project status reporting.

Minimum Qualifications:


3+ years of experience with exposure to all proofreading styles.
3+ years of experience in copyediting and line editing skills.
Preferred Qualifications:
Command of all aspect s of English grammar
Ability to write
Fluency in all styles of proofreading-legal and financial as well as in graphics
Keen visual sense, since graphics proofreading deals with space, color and design in conjunction with words on the page.
Knowledge of various desktop publishing software
Work well under pressure
Read with speed and accuracy to meet deadlines
Strong communication skills and the ability to work as part of a team
General knowledge of Insurance and Financial Services Industry a plus, but not required


ABOUT AXA Equitable:
We have been providing stability and reliability to our clients since 1859 to help them live their lives with confidence, to give them peace of mind, and enable them to realize their dreams for their loved ones and their legacy.

As an employer AXA Equitable is committed to creating an environment where everyone feels completely comfortable bringing their true selves to work every day. AXA Equitable has been recognized and certified as a great place to work by the Great Place to Work Institute.

We provide our employees opportunities to move within our organization so they can grow their career and skills without ever having to leave AXA Equitable. Almost 40% of our open jobs are filled with current employees.
NOTE: AXA Equitable participates in the E-Verify program.

In addition to competitive compensation and an outstanding benefits package including 401 (k) and medical programs, we offer the opportunity for continued professional development in a congenial corporate environment.

AXA Equitable is committed to providing equal employment opportunities to our employees, applicants and candidates based on individual qualifications, without regard to race, color, religion, gender, gender identity and expression, age, national origin, mental or physical disabilities, sexual orientation, veteran status, genetic information or any other class protected by federal, state and local laws.