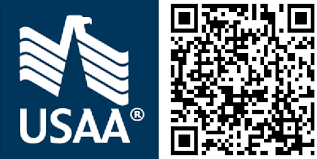 Property Adjuster- Mid Level at USAA
Tampa, FL
Purpose of Job
"**Looking for mid-level Inside Property Adjusters in the Tampa, FL area to join our integrated team**
Investigates, evaluates, negotiates and adjusts moderately complex property claims presented by or against or insured to confirm coverage, determine legal liability and equitability settle/defend in compliance with all state regulatory requirements. Works under limited supervision to perform work assignments and problem resolutions. Recognizes life events, understands member's needs and provides advice in order to deliver appropriate solutions to members. Adjusters must be able to balance the competing priorities of being available to take inbound claims calls as well as maintaining their desk and current pendings."
Job Requirements
Provides PROPERTY claims service via internal channels

(phone/fax/email/mail/)

to members and third party customers.

Adjusts moderately complex property claims.

Severity of claims includes personal property claims involving moderate to high dollar value, structure claims involving low to moderate dollar value and severity, and writing UPP and low valued dwelling estimates.

Acquires and applies basic knowledge of P&C insurance industry products, services, and processes to include P&C insurance policy contracts and coverages, and USAA claim handling process and procedures.

Collaborates with team members to resolve issues and to identify appropriate issues for escalation.

Partners with and/or directs vendors and internal business partners to facilitate claims resolution.

Supports workload surges and/or Catastrophe operations as needed to include working significant overtime during designated CATs
Minimum Requirements
High School Diploma/GED
1 or more years relevant property claims adjusting experience

Acquisition and maintenance of insurance adjuster license within designated number of attempts

Developing knowledge of Xactimate, Symbility, Simsol, or other estimating platforms;
Developing knowledge of Xactanalysis, Xact Contents, or similar tools and platforms;
Developing Knowledge of property claims contracts and interpretation of case law.
Preferred Experience
Completed Bachelor's degree
Prior experience working directly for a standard insurance provider
2+ years relevant property claims adjusting experience.
Demonstration of pursuit of insurance related self-development (ie insurance designation).
Experience scoping the loss, writing an estimate, and managing loss of use
Available to work 9:00am-5:30pm M-F with availability for occasional evenings and weekends as business need dictates.
Able to work at either our New Tampa office or our Brandon office.
The above description reflects the details considered necessary to describe the principal functions of the job and should not be construed as a detailed description of all the work requirements that may be performed in the job.
At USAA our employees enjoy one of the best benefits package in the business, including a flexible business casual or casual dress environment, comprehensive medical, dental and vision plans, along with wellness and wealth building programs.  Additionally, our career path planning and continuing education will assist you with your professional goals.
Relocation assistance is not available for this position.