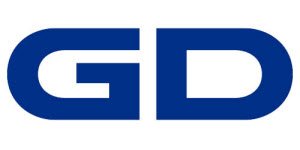 Property / Asset Administrator - TS/SCI with Poly at General Dynamics Information Technology
Aurora, CO
Type of Requisition: Regular

Clearance Level Must Be Able to Obtain: Top Secret SCI + Polygraph

Public Trust/Other Required: None

Job Family: Property Administration


Job Description


Manages government property and assets in accordance with contract requirements, approved procedures, and government regulations


The individual will be part of a team that manages government funded equipment (GFE) and materials in accordance with contract requirements, approved procedures, and government regulations. The team member will be responsible for the following


+ Ensure all equipment is accounted for and properly barcoded.

+ Receive and inspect incoming equipment to include movement, barcoding and data entry.

+ Prepares equipment for shipment to include property movement and related documentation. Preparation may include palletizing, banding and moving pallets to transport vehicles.

+ Update property records with any movement of assets or materials.

+ Ensure storage room and other property areas are clean and organized

+ Participate in quarterly wall to wall inventories.

+ This position may require standing for long periods of time.

+ Participates in special projects as required.

+ Follow all COMSEC guidelines in proper storage, handling and reporting of COMSEC equipment and keying material

+ Assist COMSEC Manager and Alternate as required to perform inventory, inspections, training, destruction, etc.

+ Assist in conducting semi-annual inventory of all government physical Voice COMSEC material

+ Perform two person integrity for rekeying activities


BA/BS in Business Administration or a related discipline, or the equivalent combination of education, professional training or work experience.


8+ years of related property administration experience.


+ Ability to manage and prioritize multiple taskings and adapt quickly to changing requirements.

+ Demonstrated success working individually as well as part of a team including strong customer service and interpersonal skills.

+ Experience with Microsoft Office Suite (Outlook, Word, and Excel).

+ Detail oriented with strong organizational skills.

+ Ability to physically lift and move boxes and materials weighing up to 50 pounds.

+ Experience using SAP and scanners is a plus.


null

We are GDIT. The people supporting some of the most complex government, defense, and intelligence projects across the country. We deliver. Bringing the expertise needed to understand and advance critical missions. We transform. Shifting the ways clients invest in, integrate, and innovate technology solutions. We ensure today is safe and tomorrow is smarter. We are there. On the ground, beside our clients, in the lab, and everywhere in between. Offering the technology transformations, strategy, and mission services needed to get the job done.
GDIT is an Equal Opportunity/Affirmative Action employer. All qualified applicants will receive consideration for employment without regard to race, color, religion, sex, sexual orientation, gender identity, national origin, disability, or veteran status, or any other protected class.