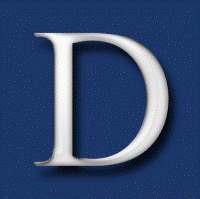 PROPERTY MANAGER at Denham Resources
FRESNO, CA
Fresno based company experiencing tremendous growth is seeking an enthusiastic Property Manager on a direct hire basis, who will oversee the operations of commercial and residential properties.
- Collecting rent and other property fees from tenants and individual owners
- Paying property expenses, including taxes, insurance premiums and maintenance costs
- Reporting the property's financial status, occupancy and expiring leases to property owners
- Meeting potential tenants, showing them the property and assessing their applications in accordance with anti-discrimination laws
- Advertising vacant properties and fill vacancies
- Inspecting properties and arranging for repairs and new materials as required
- Arranging contracts for maintenance, trash removal, landscaping, security and other ongoing services
- Investigating and resolving property complaints and rental violations
REQUIREMENTS:
- 3 plus years' experience with contracts, marketing, building maintenance and financial principles
- Associates degree preferred
- Excellent customer service and verbal communication skills
- Knowledge of local, state, and federal law
- Computer knowledge of MS Office and property management software
Send your resume in MS Word format to Fabrizia Smith at fabrizia@denham.net or call (559) 222.5284 if you have any questions. Please refer to the job order number in your response. Compensation commensurate with qualifications.
Visit www.denham.net to see other job listings. All inquiries will be held in the strictest confidence.
starting at 40,000.00 /year
DOE