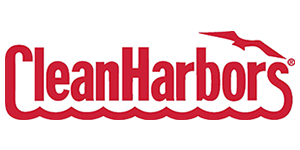 Property Manager at Clean Harbors Environmental Services, Inc
Nisku, AB
Position Description:
The Opportunity
The Property Manager is responsible to manage contractors, projects and vendors servicing Western Canada, including overseeing the functioning of all building systems such as electrical, mechanical, HVAC, fire/life safety, elevators, landscaping/snow removal, building security, and janitorial, developing energy conservation programs, site efficiencies, space planning, and negotiating contracts.
Why work for Clean Harbors?
Health and Safety is our #1 priority and we live it 3-6-5!
Competitive wages
Comprehensive health benefits coverage after 30 days of full-time employment
Group RSSP with company matching component
Opportunities for growth and development for all the stages of your career
Generous paid time off, company paid training and tuition reimbursement
Positive and safe work environments
Key Responsibilities:
Ensures Health and Safety is the number one goal by following policies, processes, and acting in a safe manner at all times.
Must be able to communication effectively with all stakeholders and influence others beyond direct sphere of control
Regular Inspections (Daily/Monthly/Quarterly/Annually) of the mechanical systems, electrical systems and critical infrastructure to ensure all systems are running at an efficient standard
Obtain bids, negotiate pricing and select contractors for multiple projects at multiple sites
Monitor/track project performance to specifications
Write purchase orders for services and maintenance and approves payments
Manage contractors and vendors servicing Regional Canada West Properties
Focus on energy efficiency, indoor air quality, building cleanliness and aesthetics
Support preparation of annual budgets (Operational and Capital) with local managers
Working independently to monitor sites for potential problems and work to mitigate any risks
Understands the functioning of all building systems in the region such as electrical, mechanical, HVAC, fire/life safety, elevators, building security, and janitorial
Communicate appropriately with Local Operations Managers and Company Leadership, through written and verbal communication   
Keeps appropriate people informed of site by site project progress, complete weekly Status Reports, participates in weekly Property meetings.
Maintains a positive, professional demeanor
Assist where applicable in acquisitions, decommissions, corporate initiatives and consolidations
Performs other duties and tasks as assigned from time to time by management and will be required by the needs of the Clean Harbors business.
What does it take to work for Clean Harbors?
5+ years' professional work experience required
Commercial Property Management experience required
Bachelor's degree or equivalent job-related experience preferred
Knowledge of construction, maintenance, electrical, HVAC, plumbing, and other building systems required
Knowledge of State, Provincial, and Municipal building codes and regulations required
Proficiency in MS Word, Excel, PowerPoint, and Outlook required
Experience with budget preparation and cost benefit analysis
Knowledge of when to use contractors due to time or cost considerations
Applicant must be mechanically inclined self-starter
Ability to set goals and work independently
Travel is a requirement of this position, throughout the Region, up to 25%
General knowledge of business operations, good business acumen
Ability to demonstrate good and sound judgment.
Ability to resolve problems in a timely manner
Ability to be on feet all day.  Ability to climb and work from ladder.
Must be able to lift 50lbs.
Possesses physical ability to repair/replace building systems
Wondering what to expect in starting your career with Clean Harbors? Click Here to view a Day in the Life Video!
40-years of sustainability in action. At Clean Harbors, our mission is to create a safer, cleaner environment through the treatment, recycling, and disposal of hazardous materials. Clean Harbors is the leading provider of environmental, energy and industrial services throughout the United States, Canada, Mexico and Puerto Rico.  Everywhere industry meets environment, Clean Harbors is on-site, providing premier environmental, energy and industrial services. We are solving tough problems through innovation and proven methodology – come be part of the solution with us. 
Join our safety focused team today!  To learn more about our company, and to apply online for this exciting opportunity, visit us at https://careers.cleanharbors.com/.
For additional information about driver career opportunities, please call us at 1-833-32-DRIVE (1-833-32-37483).
Clean Harbors is an equal opportunity employer. We do not discriminate against applicants due to race, ancestry, color, sexual orientation, gender identity, national origin, religion, age, physical or mental disability, veteran status, or on the basis of any other federal, state/provincial or local protected class.
Clean Harbors is a Military & Veteran friendly company.
*CH
#LI-MY1