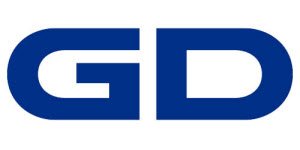 Protocol Administrative Technician at General Dynamics Information Technology
San Antonio, TX
Type of Requisition: SCA

Clearance Level Must Be Able to Obtain: None

Public Trust/Other Required: NACLC (T3)

Job Family: SCA


GDIT 's military health team is HIRING a Protocol Administrative Technician to support the 59th Medical Wing (MDW), located at Lackland Air Force Base in San Antonio, Texas.


The 59th Medical Wing Science and Technology (ST) office advises and conducts clinical and translational research on matters pertaining to the medical aspects of the Air Expeditionary Force and the health of Air Force (AF) personnel and beneficiaries. In order to support the required research, ST offices conduct translational research in the areas of emergency medical care, combat casualty care, force health protection, restorative medicine, clinical and rehabilitative medicine and specialty centers.


Learn more about the 59th MDW HERE at http://https://www.59mdw.af.mil/


Duties & Responsibilities:


+ Reviews protocol application for required submissions including but limited to signatures, attachments, consent forms, letters of support, legal review of informed consent document, curriculum vitae, etc.

+ Reviews protocol application language and entries for consistency with the information required, pertinent operating instructions and investigator submission templates within correct format.

+ Contacts the PI for clarification and/or appropriate language when issues are discovered (Requests missing information, missing documents, forms, signatures, etc.).

+ Works with entire protocol staff to ensure all documents are complete and verified prior to submitting the protocol to the IRB or IACUC and Use Committee.

+ Annotates all communications with PIs ensuring all questions and responses are documented in the protocol folder as defined by section operating instructions.

+ Revises all protocol documents as necessary.

+ Enters protocol information into Division automated database and prepares a Protocol Processing Coordination Sheet and Activity Log following guidelines contained in operating instructions. Attaches coordination sheet to the protocol package, annotates activity log, and routes protocol package through the Clinical Research Division as appropriate.

+ Prepares documentation to funding administrator when required to request funding for protocols. Prepares notices for action regarding review board/committee decisions such as protocol approval or conditional approval letters.

+ Reconciles approval board/committee mandated changes with the principle investigator for new protocols, amendments, reports, etc.

+ Track, collect, maintain and stage files and file components.

+ Prepares continuing review reminder notices and reports.

+ Tracks receipt and consistency with the information requested in instructions, regulations and investigator submission templates. Contacts primary investigators to follow up on required information.

+ Helps prepare agendas and documents for compliance committees. Schedules PIs for appearance before respective compliance committees.

+ Records assigned portion of meeting discussion, prepares and routes assigned portion of meeting minutes. Maintains official minute's files.

+ Prepares various forms of correspondence required in the management of the compliance committees.

+ Enters protocol data into various automated systems. Uses multiple office automation systems to produce a wide range of documents to create copy, edit, store, calculate, and retrieve data and reports.


Minimum Qualification and Experience:


+ High School Graduate or GED with (5) years of administrative support experience.

+ Intermediate+ experience with Microsoft Office applications including: Word, Excel, PowerPoint, Outlook, SharePoint.

+ Experience in using computer databases including data input.

+ The Contractor Personnel shall have and maintain a current Basic Life Support (BLS) certification.


#militaryhealthgditjobs


null

We are GDIT. The people supporting some of the most complex government, defense, and intelligence projects across the country. We deliver. Bringing the expertise needed to understand and advance critical missions. We transform. Shifting the ways clients invest in, integrate, and innovate technology solutions. We ensure today is safe and tomorrow is smarter. We are there. On the ground, beside our clients, in the lab, and everywhere in between. Offering the technology transformations, strategy, and mission services needed to get the job done.
GDIT is an Equal Opportunity/Affirmative Action employer. All qualified applicants will receive consideration for employment without regard to race, color, religion, sex, sexual orientation, gender identity, national origin, disability, or veteran status, or any other protected class.