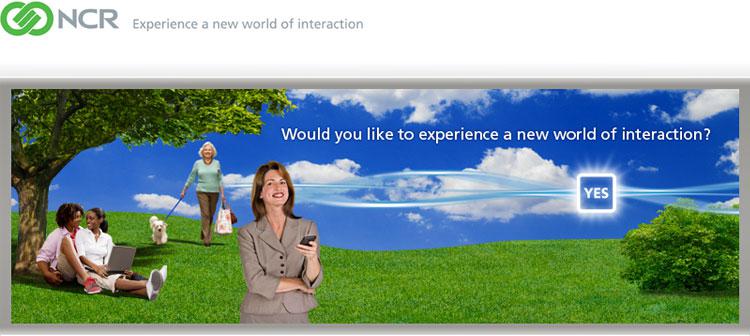 PS - Project Manager I at NCR
OMAHA, NE


About NCR


NCR Corporation (NYSE: NCR) is a leading software- and services-led enterprise provider in the financial, retail and hospitality industries. NCR is headquartered in Atlanta, Georgia, with 36,000 employees globally. NCR is a trademark of NCR Corporation in the United States and other countries.




Project Manager must have the ability to work with fixed and urgent deadlines, proven ability to move through the define phase and create project plans alongside a matrixed team including a Technical PM, Technical Lead and Solution Consultant. The Project Manager actively manages the delivery of the project while ensuring the project has sufficient governance, infrastructure, financial management, resource management and planning to successfully deliver scope within schedule and cost. Throughout the life cycle of the program, this role is expected to engage key stakeholders and leaders across the organization to provide program leadership.




This position requires significant cross-group coordination, excellent written and communication skills, and the ability to drive collaborative discussions with all key stakeholders. Further, you will need to communicate at many organizational levels, create effective cross functional relationships and successfully plan and execute services change and release management across the business. You will bring strong Program and Project Management skills, be interested in and able to understand and develop a support strategy and focus at a detailed level on multiple strategic projects simultaneously.




Job Functions:





+ Monitors project scope and baseline to ensure delivery is compliant.


+ Develops project plan and schedule, agreement and proposal in conjunction with key stakeholders to ensure timely completion of projects, within budget.


+ Manages aspects of the project including but not limited to research, analysis, documentation, design/development, testing, negotiation, problem resolution, training, status reporting, implementation, deliverables, project closing and post-rollout review/audit.


+ Establishes and reviews business control requirements.


+ Delivers quality reviews and solve any deficiencies.


+ Manages project issues and risks (technical and non-technical) through identification, evaluation, tracking, communication and mediation.


+ Develops and presents project documentation with all project stakeholders.


+ Obtains needed resources, establishes project team and delegates individual responsibilities.





Knowledge & Skills:





+ BA/BS degree and 2-5 years of related experience.


+ Strong Project Management skills, experience with Waterfall and Agile methodologies.


+ PMP certification, a plus.


+ Strong proficiency with MS Project.


+ Strong communication skills, verbal, written and presentation.


+ Must be able to work in a complex, dynamic team environment with minimal supervision and possess good organizational skills.


+ Strong interpersonal skills are needed to work well with a talented team.


+ Knowledge of technical product capabilities.


+ Ability to interface with all levels of management, internal departments, and clients to understand product requirements and communicate product abilities.


+ Ability to organize, prioritize, and handle multiple assignments daily.


+ Skilled in determining basic budgets and controlling costs.





Offers of employment are conditional upon passage of screening criteria applicable to the job.




EEO StatementIntegrated into our shared values is NCR's commitment to diversity and equal employment opportunity. All qualified applicants will receive consideration for employment without regard to sex, age, race, color, creed, religion, national origin, disability, sexual orientation, gender identity, veteran status, military service, genetic information, or any other characteristic or conduct protected by law. NCR is committed to being a globally inclusive company where all people are treated fairly, recognized for their individuality, promoted based on performance and encouraged to strive to reach their full potential. We believe in understanding and respecting differences among all people. Every individual at NCR has an ongoing responsibility to respect and support a globally diverse environment.


Statement to Third Party AgenciesTo ALL recruitment agencies: NCR only accepts resumes from agencies on the NCR preferred supplier list. Please do not forward resumes to our applicant tracking system, NCR employees, or any NCR facility. NCR is not responsible for any fees or charges associated with unsolicited resumes.


We are NCR. We power incredible experiences that make life easier. We're changing the way you bank, shop, eat and travel, enabling nearly 700 million transactions daily. How do we do it all? With iNCRedible people like you. A career here means embracing our culture and shared values, always seeking new adventures, and carving your own path. We've been around for more than 130 years and we're just getting started. Join us as we build the future of omnichannel experiences, and have fun doing it!