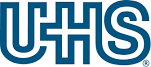 Psychiatric Nurse Practitioner - (81297) at Universal Health Services
LAS CRUCES, NM
Location
LAS CRUCES, NM 88012 US (Primary)

Category
Nurse Practitioner
Job Description
Mesilla Valley Hospital (UHS facility) is a free-standing psychiatric hospital in Las Cruces, New Mexico that provides mental health and drug & alcohol addiction services for adolescents, adults, and seniors.  Mesilla Valley Hospital has been in operation since 1987, serving those in need of treatment for a variety of psychiatric and substance abuse issues.  Mesilla Valley Hospital is a 120-bed facility, providing access to quality behavioral healthcare and substance abuse treatment to residents of New Mexico, West Texas and Arizona.
Mesilla Valley Hospital currently has a PSYCHIATRIC NURSE PRACTITIONER positions available.  The candidate selected will be responsible for the following: 
The PSYCHIATRIC NURSE PRACTITIONER oversees the quality of care delivered to his/her patients.  Assesses clinical appropriateness for admission and collaborates with Assessment and Referral regarding potential admissions. Under the supervision of the attending Physician, performs psychiatric assessments for individuals under his/her care.  Adheres to documentation requirements as per hospital P/Ps and medical bylaws.  Provides individual therapy, family therapy and/or medication management as per hospital bylaws for patients under his/her care. Participates and assumes leadership role during the interdisciplinary master treatment team meetings and directs the individualized patient treatment plan.  Appropriately requests consultation when indicated. Provides psychiatric consultations when requested.  
Job Requirements
The following are the job requirements for the PSYCHIATRIC NURSE PRACTITIONER position:
EXPERIENCE/EDUCATION:  MSN, or DNP is required. Licensed as a Certified Psychiatric Mental Health Nurse Practitioner in the state of New Mexico. Prior experience in hospital based psychiatric practice and outpatient psychiatric practice preferred.  Must maintain active status with medical staff.
SKILLS:  Strong clinical skills with expertise in Behavioral medicine.  Excellent communication skills.
UHS is not accepting unsolicited assistance from search firms for this employment opportunity. Please, no phone calls or emails. All resumes submitted by search firms to any employee at UHS via-email, the Internet or in any form and/or method without a valid written search agreement in place for this position will be deemed the sole property of UHS. No fee will be paid in the event the candidate is hired by UHS as a result of the referral or through other means.
ABOUT US: Universal Health Services, Inc. (UHS) is one of the nation's largest and most respected health care management companies, operating through its subsidiaries acute care hospitals, behavioral health facilities and ambulatory centers nationwide. Founded in 1978, UHS subsidiaries now have more than 65,000 employees. The UHS business strategy is to build or purchase health care properties in rapidly growing markets and create a strong franchise based on exceptional service and effective cost control. Our success comes from a responsive management style and a service philosophy based on integrity, competence and compassion