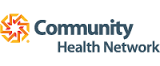 Psychiatric Nurse Practitioner at Community Health Network
ALVIN, TX 77511
Community Health Network (CHN) partners with non-profit, governmental, and local entities to provide accessible and affordable healthcare to the people of Brazoria, Galveston, and Harris County. CHN, a not for profit community health center (FQHC), is seeking a vibrant Psychiatric Nurse Practitioner (PMHNP) to provide primary mental health care services, to those with mental health problems, or psychiatric disorders.
The ideal candidate should align with the organization's mission, "To provide quality care that uplifts, supports, and shapes healthy communities while addressing financial and social barriers". The position is responsible for assessing, diagnosing, providing treatment plans, prescribing medication therapy, and offering counsel across the lifespan. The PMHNP provides care in a wide range of settings to children, adolescents, adults, the elderly, and their families. This position will be collaboratively managed by the Chief Medical Officer and a staff psychiatrist. This position follows patient centered medical home (PCMH) guidelines and principles.
ESSENTIAL DUTIES AND RESPONSIBILITIES:
Work collaboratively with a primary care, mental health providers, and support team to provide comprehensive mental health services to patients.
Assist in the development and follow the Patient-Centered Medical Home Model by managing the care of patients in a way that balances quality and cost
Participate in Continuous Quality Improvement efforts to achieve goals driven by value-based care.
Make independent decisions regarding management and treatment of medical problems by using evidence-based guidelines, including prescribing medications.
Provide information, instruction, and counseling on health maintenance and prevention, nutrition, health promotion, social problems, illness prevention, and management and medication use.
Conduct comprehensive medical and social history of individuals, including those who are healthy and those with acute illnesses and chronic disease after informed consent obtained, meeting standards for ongoing chart reviews.
Maintain a customer-oriented approach to meeting patient needs in an expedient manner, involving the family in the plan of care as appropriate.
Provide outstanding behavioral healthcare for clients of all ages by collaborating with primary health care providers, specialists, psychiatrists, chemical dependency programs and providers, other healthcare professionals, and community resources.
ESSENTIAL ATTRIBUTES:
Standards of Behavior: Acts in a manner that supports the standards of communication, respect, privacy, and teamwork by demonstrating a commitment to professional and ethical conduct.
Customer Service: Demonstrates commitment to service excellence by promptly addressing internal/external customer issues/requests, resolving concerns while maintaining a professional image and behavior to build and enhance the patient/family/customer experience.
Accountability: Accepts ownership of job roles and specific assignments/goals; works independently, takes responsibility for own actions; admits mistakes and judgment errors; and accepts constructive feedback. Connects personal work results to the accomplishment of team and organizational goals.
Responding to Change: Accepts change and adapts in a positive and productive manner; handles unexpected situations and changes in direction calmly and with confidence. Views new assignments and job responsibilities as an opportunity for growth.
Effective Communication: Communicates effectively with various audiences using the most appropriate method for the situation.
Time Management: Completes assigned tasks by designated deadlines, responds to communication requests (email, IM, etc.) in a timely manner, and appropriately prioritizes work according to importance and demand.
QUALIFICATIONS:
Possess a current and unrestricted license as a Licensed as Registered Nurse with recognition as Advanced Practice Nurse by the Texas State Board of Nursing, required
Possess a current and unrestricted Psychiatric-Mental Health Nurse Practitioner credential, required
Strong chemical dependency background, required
Bilingual in Spanish, preferred
Must be eligible for Medicare/Medicaid provider participation at the time of hire and while employed with CHN
A consumer advocate for quality health care and services
At least five-years' experience in the healthcare field, preferred
At least two-years' experience in the not for profit arena
Ability to work with people of all socioeconomic levels.
Knowledge of public health principles and practices preferred
Ability to maintain appropriate clinical privileges required, hospital privileges preferred.
FTCA coverage or private professional malpractice insurance obtainable.
Ability to respond effectively to the most sensitive inquiries or complaints.
Ability to read, analyze, and interpret the complex documents.
GENERAL INFORMATION
WORKING CONDITIONS:
The position is physically comfortable, the individual has discretion about walking, standing, etc. There are no major sources of discomfort, i.e., essentially normal office environment with acceptable lighting, temperature, and air conditions.
SELECTION/SKILLS TESTS REQUIRED: No
This position requires a drug test, professional reference verification, a physical examination, and background screening
BENEFITS:
CHN offers a competitive benefits program:
Progressive time-off
401K with company matching
Fully paid health and dental coverage
Ongoing training/development and access to a variety of resources and tools
Annual CE stipend and leave
And More!
SALARY INFORMATION:
Factors used in determining the salary offered include the candidate's qualifications as well as the pay rates of other employees in similar positions.
ADDITIONAL JOB-RELATED INFORMATION:
Monday – Friday, 8:00am – 6:00pm
Possibility of a four-day work week
This position may conduct virtual and face to face appointments
Daily production with an average of 20 patient encounters per day.
EEO Equal Employment Opportunity:
CHN is committed to recruiting and retaining a diverse workforce and providing a work environment that is free from discrimination, harassment, and bullying based upon any legally protected status or protected characteristic, including but not limited to an individual's sex, race, color, ethnicity, national origin, age, religion, disability, sexual orientation, genetic information, veteran status, gender identity, or pregnancy.
110,000.00 - 120,000.00 /year