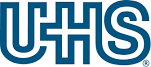 PSYCHIATRIC NURSE PRACTITIONER (ARNP) - (73192) at Universal Health Services
KIRKLAND, WA
Location
KIRKLAND, WA 98034 US (Primary)

Category
Nurse Practitioner
Job Description
Join Fairfax Behavioral Health today and provide help, hope, and healing. We currently have an available opportunity for an Psychiatric Nurse Practitioner (ARNP) in our Kirkland, Washington hospital.
POSITION SUMMARY:
As a credentialed member of the Medical Staff, the Psychiatric Nurse Practitioner position duties include rounding on patients and completing admission screenings. The Nurse Practitioner will work as a member of the interdisciplinary treatment team on our 157-bed unit serving adult and adolescent patients.
Job Requirements
JOB REQUIREMENTS
QUALIFICATIONS:
Education:  Graduate from an accredited Master's degree program of adult or family advance registered nurse practitioner professional required.
Experience:  A minimum of five (5) years of experience in primary care or urgent care preferred.
Licensure:  Current Washington State ARNP license with prescriptive authority.
Additional Requirements:  Current Basic Life Support (BLS) certification; successful completion of Show of Support, including appropriate use of Seclusion and Restraint, and successful completion of the Handle with Care and Verbal De-escalation programs within 90 days of employment.
Fairfax Behavioral Health - Kirkland:
The patient population we care for is culturally and clinically diverse, creating a stimulating and rewarding workplace. Our strong team environment and mission allow us to provide friendly services that focus on the highest quality patient care. Fairfax compensation and competitive benefits package will support and enhance a lifelong career.
The Hospital is conveniently located in Kirkland. The Hospital offers both inpatient and outpatient support services to communities throughout Western Washington.
Kirkland is located just east of Seattle, the Pacific Northwest's largest urban center (metro population 3.25 million), with world-class arts and entertainment, a robust economy and an outstanding school system. The city hugs magnificent Puget Sound and offers magnificent mountain views to the north, east and south. Seattleites are famously fond of the outdoors, fresh seafood and good coffee.
The Kirkland Hospital is part of the Fairfax expanding network of facilities that support our continuum of care for Behavioral Health to the greater Seattle area.
We offer a full comprehensive range of benefits —
Fairfax Behavioral Health offers an excellent time off plan, medical, dental, vision, employee assistance program, life and long term disability benefits and 401(k) plan for full time and part time employees. Company sponsored fitness membership discount, and no parking fees are among some of the additional benefits also available to our employees.
Take the next step in becoming a part of our growing team. EOE, m/f/d/v.
Our Mission
The mission of Fairfax Behavioral Health is to provide the highest quality of patient care in response to the behavioral health care needs of our community, by focusing on the experience of our patients and families.
About Us
Founded in the 1930's, Fairfax has served the behavioral health needs to the Greater Puget Sound area for more than 80 years, continuously building a reputation for providing the best and most compassionate patient centered care.
Fairfax Behavioral Health operates a 157-bed, standalone psychiatric hospital, located in Kirkland, WA; composed of six units providing specialized treatment for mental health and co-occurring disorders (concurrent mental illness and substance abuse issues), as well as detoxification services for both adolescents and adults.
Fairfax also operates a 30-bed adult general psychiatric unit, located in Everett, WA on the seventh floor of the Providence Medical Center's Pacific campus. As well as, a 34-bed unit on the campus of EvergreenHealth Monroe. Fairfax cares for both voluntarily admitted and involuntarily committed patients at all locations.