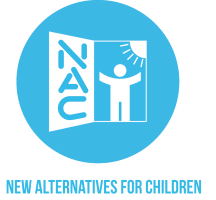 Psychiatric Nurse Practitioner at New Alternatives for Children
NEW YORK, NY 10010
New Alternatives for Children, Inc. (NAC) is an award-winning not-for-profit agency in Midtown Manhattan, with a satellite Bronx office, dedicated to serving children and families with medical complexity, chronic health conditions, significant disabilities and behavioral challenges. To assist in achieving this mission, NAC is currently seeking a Psychiatric Nurse Practitioner to join its Mental Health Department.

Under the direction of the Director and in collaboration with the psychiatrist, provides psychiatric care to children, adolescents, and adults. Successful candidates will have specialty training in psychiatry and have expertise in addressing the mental health/psychiatric needs of a diverse population. Other duties as assigned.


Position Type: Full-Time/ Part Time
Pay Range: Based on Experience and Qualifications
Location: 37 West 26th Street 8th Floor, New York, NY 10010
Department/Program:  A31 Mental Health Clinic


Required Education and Experience:

Must possess Registered Nurse Master's degree from an accredited college or university and specialty training in Psychiatry.
Candidates must be clinically competent in psychiatry and must possess sufficient experience to independently perform the duties of a Psychiatric Nurse Practitioner.
Must have Board Certification as a Psychiatric Mental Health Nurse Practitioner
State of New York RN/Nurse Practitioner License, DEA number, Current CPR Certification.
Minimum of two-years of post- graduation clinical experience in culturally competent, evidence-based clinical practice with children, adults, and families.
Required Skills:
Excellent interpersonal, verbal, and written communication skills.
Demonstrated ability to prioritize and manage a variety of clinical duties as part of a multi-disciplinary team.
Experience with medically fragile children and/or social welfare population highly preferred.
Bilingual (English/Spanish) preferred but not required.
How to Apply:
When applying, indicate "Psychiatric Nurse Practitioner" in the subject line, and submit cover letter and resume to:
Mary Ann Code
Human Resources Department
New Alternatives for Children, Inc.
37 West 26th Street, 6th Floor
New York, NY 10010
Fax: 212-545-7375
E-mail: hr@nackidscan.org
For information on New Alternatives for Children, Inc., including more information on employee benefits and our agency culture, visit our website at www.nackidscan.org
New Alternatives for Children, Inc. is an equal opportunity employer, committed to diversity, entity and inclusion.