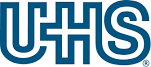 Psychiatric Nurse Practitioner / PMHNP - Part Time or PRN - Tucson, AZ at Universal Health Services
Tucson, AZ 85712
Palo Verde Behavioral Health (PVBH) is a 84 bed  private psychiatric facility providing inpatient and intensive outpatient psychiatric services through treatment programs tailored to our patients needs for the purpose of creating positive outcomes. PVBH will build on the excellent skills of our current Psychiatrists, licensed registered nurses, clinical social workers and licensed professional counselors to support these programs.
Mission Statement:
The mission of Palo Verde Behavioral Health is to provide the highest quality of psychiatric patient care through treatment programs focused on improving the lives of our patients and ensuring their experience during their stay supports their road to recovery.
Vision Statement:
Palo Verde Behavioral Health will be recognized as the premier regional provider of innovative, compassionate behavioral health services, which enhance the health of our community. We will exceed the expectations of those served, maintain the highest standards, and promote a rewarding work environment.
DUTIES/RESPONSIBILITIES:
Provide psychiatric consultations at the neighboring medical hospital as needed;
Responsible for oversight the quality of care delivered to his/her patients;
Asses clinical appropriateness for admission and collaborate with Intake / Admissions regarding potential admissions;
Perform psychiatric assessments for individuals under his/her care;
Complete documentation necessary to address patients hospitalized under civil commitment statutes;
Chart each relevant contact related to the patient on day of contact
Complete assessments and reports within specified time lines;
Provide individual therapy, family therapy and/or medication management as needed for patients within the hospital;
Appropriately request consultations when indicated and provide psychiatric consultations when requested;
Coordinate care with referral sources and other involved professionals;
Maintain regular communication with family members as appropriate;
Return phone calls to professionals and family in a timely manner;
Encourage patients to participate fully in all aspects of the treatment program;
Educate all patients, whenever possible, about ways to facilitate recovery;
Help patients benefit from their insurance by timely completion of all paperwork, returning phone calls, and actively participating in utilization management;
This is a part time or PRN position; 
JOB REQUIREMENTS:
Minimum of 2 years' experience in mental health
Graduate of an accredited nursing school; Board Certification Preferred ( if seeing Medicare patients) Medicare requires board certification. 
Arizona License as a Psychiatric/Mental Health APRN or Psychiatric Mental Health Certified Nurse Specialist
Board Certified (PMHCNS-BC) or ANCC American Nurses Credentialing Center- Psychiatric Designation.  
Prior experience in a hospital based psychiatric practice and/or outpatient psychiatric practice preferred. 
Must maintain active status with medical staff and obey Medical Staff Rules and Regulations and maintain current professional license.
Where applicable, maintain current liability insurance and maintain a current AZ State Level One Fingerprint Clearance Card