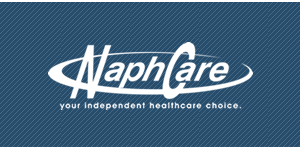 Psychiatric Nurse Practitioner - PRN at NaphCare Inc
Spokane, WA
NaphCare has an excellent opportunity for a Psychiatric Nurse Practitioner to join our team!  The Psychiatric Nurse Practitioner works under the direct supervision of Health Services Administrator (HSA), and the Mental Health Director (MHD).  The Psychiatric Nurse Practitioner is responsible for ensuring that company goals and objectives are achieved in their assigned service delivery area, conducting, as well as conducting, leading, directing, managing, and evaluating medical services to ensure that contractual obligations and client expectations are met. The Psychiatric Nurse Practitioner is responsible for ensuring all medical services are compliant with the requirements of NCCHC, ACA, and professional medical standards.
Position Requirements
Current unrestricted license as a Nurse Practitioner in the state of employment

Current DEA registration

Valid CPR
If you want a career that will make a difference, choose the company that is different.  NaphCare professionals are important partners of the NaphCare family, working together to provide quality care in a rewarding work environment. NaphCare offers competitive benefits, including health, prescription, dental, Employment Assistance Program (EAP) services, vision and 401(k) plan .    NaphCare offers term life insurance coverage at no cost to the employee and also provides PTO, paid holidays and an array of voluntary benefits.  Employees enrolled in our health insurance program receive prescriptions  free of charge when filled at our in-house pharmacy or mail order program. We care about making a difference in the lives of others.
Equal Opportunity Employer: disability/veteran
Jobs are scraped from the URL http://ch.tbe.taleo.net/ rss feed