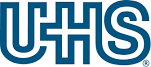 Psychiatric Triage RN Days or Nights - (123055) at Universal Health Services
PHOENIX, AZ
Location
PHOENIX, AZ 85050 US (Primary)

Category
Registered Nurse (RN), Registered Nurse - Behavioral Health
Job Description
The Psychiatric Triage Nurse is based at our Honor Health Emergency Department Psychiatric Triage Unit and provides in person initial psychiatric assessment, risk assessment and crisis intervention, coordinates the referral process, determines appropriate level of care, facilitates the admission process and maintains communication with referral sources, families, patients, Emergency Department staff and Quail Run.  The Psychiatric Triage Nurse also assists the Emergency Department Physician by providing face to face clinical assessments, including the history of presenting illness, family dynamics and supporting psychosocial information. The Psychiatric Triage Nurse provide safe and effective nursing care in the assigned area in a manner consistent with the philosophy and objectives of the Quail Run and Honorhealth within the framework of established policies and procedures of the Honorhealth Emergency Department and Quail Run Behavioral Health.
PRIMARY CRITERIA/RESPONSIBILITIES:
1. Completes an assessment for each patient by performing a thorough mental, physical, nutritional and functional assessment on transfer, and as needed, based upon patient's condition. Analyzes the assessment data in determining diagnoses, and utilize the nursing diagnosis to develop, implement, evaluate and revise an appropriate patient plan of care that is family centered, developmentally and age-appropriate, and culturally relevant.
2. Assesses patient's psychosocial status, and patient/family learning needs, level of care needs and discharge criteria.
3. Assesses for pain, utilizes pain scale; documents accordingly.
4. Utilizes appropriate observation level for patient: q15 minute checks, visual observation, and/or 1:1 or elopement precautions.
5. Organizes and directs care of patients in the psychiatric triage unit.
6. Communicates with Emergency Department Physicians and staff as well as Quail Run Behavioral Health Psychiatrists and Intake Department relative to the level of care needs of the patients.
7. Collaborates with members of the multidisciplinary team in assessing, planning, implementing and evaluating patient care delivery. Collaborates with the patient, family and other health care providers in providing patient care.
8. Provides care for patient's with: Depression/Suicidal impulses, Mania, Delusions/Hallucinations, Paranoia, Anxiety, Aggressive/Assaultive Behavior, Chemical Dependency Issues/Detox, Personality Disorders, i.e. Borderline/Sociopathic, Eating Disorders, Dissociate Identity Disorder/PTSD, Dementia/Alzheimer's, and medical problems such as hypertension, headache, diabetes, URI, UTI, heart disease, thyroid disorders, and acute or chronic infection.
9. Prioritizes interventions in rapidly changing patient situations. Assesses patient's response to interventions; communicates these findings to other team members.
10. Implements interventions in the plan of care. Initiates treatments, medications, emergency and resuscitative measures based on appropriate utilization of standing orders, policies and procedures.
11. Evaluates the patient's progress toward attainment of outcomes. Documents observations, nursing interventions, therapeutic measures, multi-systems monitoring data, and other data relevant to the patient's care in a retrievable form. 
Job Requirements
Education :  Associates or Bachelor's Degree in Nursing.
Experience :  1 year of prior psychiatric experience with preference for those with intake, assessment, admission and crisis intervention experience.  
License:  Currently licensed to practice by the Arizona State Board of Nursing as a Registered Nurse.
Additional Requirements : CPR certification and Handle with Care behavior management training within 30 days of employment and prior to assisting in a restraining procedure.  May be required to work flexible hours. Must possess a valid Fingerprint Clearance Card in the State of Arizona, or provide proof of application within 7 days of hire.  The HonorHealth campus is a non-smoking facility.