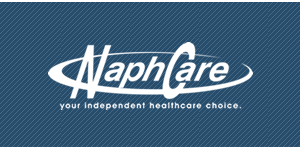 Psychiatrist - (Full-time/Days) at NaphCare Inc
Columbus, OH 43223
NaphCare has an excellent opportunity for a Psychiatrist to join our Franklin County Corrections team!  This role allows you to utilize your expertise in psychiatric care to support an underserved population using cutting-edge resources, such as NaphCare's proprietary EHR system, TechCare.  Additionally, you will receive a high-level of corporate resources and commitment in order to provide the best, proactive mental health services for our correctional facilities.  Salary is $430,000/yr commensurate on experience and other relevant factors.
Position Requirements
Current, unrestricted Psychiatrist license in the state of employment
Current DEA registration
Valid CPR card
Performance Expectations
Responsible for ensuring that company goals and objectives are achieved in their assigned service delivery area, leading, directing, managing, and evaluating medical services to ensure that client expectations and contractual obligations are met. 
Maintains overall clinical responsibility for the mental health programs within the facility.
Oversee the completion of mental health screenings and evaluations in compliance with company policies and procedures.
Conduct rounds in the mental health units, sick call visits, and chronic care visits, using established clinical guidelines.
Evaluate patients by the end of the next workday who are returning from offsite treatment to review any information regarding the diagnosis, recommendations, or additional follow-up treatment required.
Formulate a working diagnosis, develop and implement a treatment plan, and evaluate/modify therapeutic regimens to promote positive patient outcomes.
Facilitate patient treatment according to company policies and procedures to include, but not limited to, admission and discharge from the mental health unit, housing change requests, seclusion, suicide precautions, close observation, and observation level changes.
Ensure 24-hour phone consultation and support for the mental health of patients
Coordinate discharge planning with institutional and mental health staff to ensure continuity of care.
Assure implementation and ongoing supervision of mental health services and clinics using established clinical guidelines to support the management of each condition.
Maintain overall primary care responsibility for the management of mental health services, including those services provided by consultants and outside resources. Track and understand the healthcare activities undergone by each patient for whom NaphCare has responsibility.
If you want a career that will make a difference, choose the company that is different.  NaphCare professionals are important partners of the NaphCare family, working together to provide quality care in a rewarding work environment. NaphCare offers competitive benefits, including health, prescription, dental, Employment Assistance Program (EAP) services, vision, and 401(k) plan .    NaphCare offers term life insurance coverage at no cost to the employee and also provides PTO, paid holidays and an array of voluntary benefits.  Employees enrolled in our health insurance program receive prescriptions free of charge when filled at our in-house pharmacy or mail order program. We care about making a difference in the lives of others.