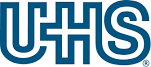 Psychiatry Medical Director - Eating Disorders - Four Days/Week - Orem, UT at Universal Health Services
Orem, UT 84057
CENTER FOR CHANGE | PSYCHIATRIST MEDICAL DIRECTOR
Founded in 1994 by a team of psychologists and a physician with a long history together, Center for Change continues to live out its mission to heal women from the inside out. A handpicked team of experts forms the backbone of what we do, and they are committed to helping each girl or woman get back their life and restore a sense of freedom that may have been absent for far too long.
At Center for Change, our holistic approach, rigorous medical and clinical program, wide range of levels of care and nurturing environment set us apart. Our team of medical, psychological and nutritional experts have been carefully selected because of their expertise in treating both the outward symptoms and underlying causes of eating disorders.
We are currently seeking a dynamic, engaged, and quality-focused Psychiatrist Medical Director to oversee our medical staff team. 
FACILITY DETAILS:
Located in Orem, UT - 45 minutes South of Salt Lake City;
Specialized Eating Disorder treatment for adolescent through adult females (ages 13+);
58 licensed beds (14 adolescent beds, 44 adult beds)
Average length-of-stay 70-95 days; 
Levels of care: Inpatient & Residential Eating Disorder Treatment, Inpatient Short-term Stabilization, Independent Living Program, Partial Hospitalization, Intensive Outpatient (IOP), & Outpatient Therapy;
Therapist-driven care model; 
POSITION DETAILS:
Approximately 40% Clinical responsibilities, 60% Administrative responsibilities; 
Oversee multidisciplinary team of practitioners; 
Contribution to Eating-Disorder reasearch & teaching efforts; 
Highly visible role with opportunity to speak at various national/local medical conferences, and community involvement; 
Flexible weekday schedule - Four days per week; 
Full-time, employed position with robust benefits package; 
Minimal call/weekends (call shared amongst medical/psychiatric providers); 
Patient admissions are planned & screened beforehand; 
COMPENSATION/BENEFITS:
Competitive base salary, commensurate with experience & dependent on qualifications;
Sign-on bonus, negotiable Student Loan Assistance, Relocation Assistance, Malpractice with Tail Coverage, medical, dental, vision, 401k with company match, Paid-Time Off, CME Allowance/time; 
DIRECT-PATIENT CARE:
Admits patients to Inpatient and Residential treatment program;
Ensure that complete medical and physical examination of each patient at the time of admission and make appropriate orders/recommendations for treatment and care in terms of medical and psychopharmacological needs;
Conduct medical reviews of patient medical status as needed;
Oversee medical orders involving dietary treatment;
Ensure that the Centers dietary program meets the medical needs of patients;
Oversee communication with families, significant others, or patient designee on significant medical issues;
Oversee the medical needs and concerns of each patient in in all levels of care and all treatment programs which provide medical care at the Center throughout their stay via regular patient rounding or overseeing rounding of patients by other medical providers;
Respond to or give appropriate orders for emergency needs or care of patients;
Document the patient's medical record each time a patient is seen and keep progress notes regarding treatment as well as written doctor's orders;
Make appropriate discharge recommendations and prescriptions for pharmacological needs for each patient at the time of discharge;
Countersign all telephone orders in the patient record;
LEADERSHIP:
Participates as a member of the Governing Board;
Participates in leadership needs and activities at the Center, including planning, program development, and implementation of leadership initiatives;
Participates as a member of the Medical Executive Committee (MEC); participates and attends regular MEC and Peer Review Meetings;
Participates as a member of the Performance Improvement (PI) Committee;
Participates as a member of the Patient Safety Committee;
Serve as a liaison with the local medical community;
Ensures compliance with hospital policies and procedures; ensures compliance with Joint Commission, Utah State licensing, and UHS corporate guidelines and other regulatory standards;
Participates in peer review and quality assurance processes;
Participates as requested in the research program and initiatives at the Center;
Participates as requested and represents the Center in clinical training opportunities both inside the Center and outside of the Center in the treatment community;
QUALIFICATIONS:   
MD or DO Degree from recognized medical school;
Current licensure as a physician in the State of Utah or ability to obtain one; 
Must be in good standing with the Utah State Department of Professional Licensing;
Must complete CME hours of education as delineated under physician licensing codes in the State of Utah;
Clears privileging processes with Center for Change Governing Board;
Center for Change, www.centerforchange.com, is owned and operated by a subsidiary of Universal Health Services, Inc. (UHS) the nations largest facilities based behavioral health provider. www.uhsinc.com.
For additional information or to inquire, please reach out to the designated In-House Recruiter shown below. 
Daniel A. Wilson
In-House Physician Recruiter
Center for Change
Subsidiary of Universal Health Services, Inc. 
Office: 629-208-5539
Email: Daniel.Wilson@uhsinc.com