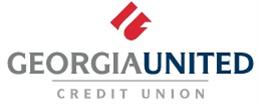 PT Call Center Representative at Georgia United Credit Union
Duluth, GA 30097
CAREER OPPORTUNITY
Georgia United Credit Union is a full-service financial institution founded in 1958.  As an organization that is committed to service, our vision is to become the financial institution and employer of choice by consistently exceeding our member and team member expectations. 
We are seeking (Part-Time) Call Center Representatives to work 10:00 am -2:00 pm shift (Mon - Fri) at our Duluth location.  This position is responsible for handling a variety of member service calls in a prompt and courteous manner.  Resolves member questions and problems regarding account statements, loans, payments, automatic transfers, interest rates, and certificates of deposit.  Completes and maintains related reports, records, and files.  Cross sells Credit Union services and supports all functions within the Member Care Center.
Responsibilities:
Receives incoming calls and responds to member questions in a professional manner.

Completes all required documentation and reports accurately and promptly.

Completes research and resolves documentation errors or discrepancies.  Forwards complex issues to a Team Lead or management for review.

Provides general information to members on Credit Union policies, procedures and programs.

Provides complete and accurate information to members on accounts, payments, interest rates, product options and savings programs.

Provides accurate and complete information about Credit Union products and services.

Actively and professionally cross sells Credit Union products and services using good telephone interview techniques to build a financial relationship with members in alignment with the Credit Union's business strategies.

Performs basic account maintenance functions and automatic transfers for loan payments.

Assists in servicing loans by processing such items as payoff, payment inquiries and address changes.

Acts as liaison between members and other departments and follows through on resolutions.

Promotes and establishes strong, positive and productive working relationships within the organization through commitment to the company's vision statement, core values and business principles.
Qualifications:
High school diploma or equivalent required.
2 – 5 years of high volume call center or related experience.

General understanding of financial products and services. 

Solid math and/or accounting skills.

Computer proficiency with MS Office, including Word, Excel and PowerPoint, Internet, and Email.
Ability to provide excellent member service by phone and remain professional and calm under pressure.

Strong interpersonal skills with professional member service attitude and excellent telephone etiquette.
All applications for employment must be submitted using Georgia United's online careers website. Only candidates meeting the minimum qualifications and requirements will be considered for career opportunities.
To apply for opportunities, please visit:  https://bit.ly/37UYSoZ 
Georgia United Credit Union is proud to be an Equal Opportunity Employer
Georgia United participates in E-Verify