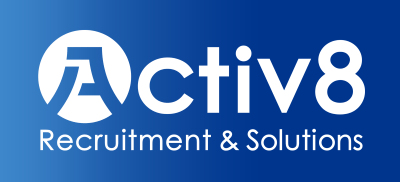 Purchasing Associate at Activ8
Itasca, IL
Position: Purchasing Representative
Salary: Up to $45k depending on experience and qualifications
Location: Itasca, IL
An international machinery and components manufacturing corporation in the Itasca, IL area is searching for candidates for a Purchasing Representative position that they have an immediate opening for:
Essential Duties and Responsibilities
Request quotes from vendors and required
Negotiates with vendors on prices, mode of shipping, and delivery time
Ensures that products are delivered on time
Orders inventory and non-inventory items on a continuing basis to maintain inventory levels
Evaluates the performance of vendors to decide whether to continue purchasing from them
Runs MRP reports to determine parts to be purchased
Enters Purchase Orders in Plex
Release back orders as parts arrive
Required Knowledge, Skills, and Abilities
Bachelor's Degree or five years related on-the-job experience
Possesses strong negotiation skills
Has good verbal communication skills
Timely in following up with vendors and checking on backordered items
Must be detail-oriented
Organizational skills
Must have a sense of urgency
Intermediate knowledge of Microsoft Excel
Must be able to perform regular physical tasks such as walking, standing, carrying, crouching and sitting on a consistent basis
Direct applicants only via this online job posting
We do not accept any resumes from any third party organizations or other recruiters
If you feel you can make positive contributions to our company, and think this is the position for you, please don't hesitate to send us your resume right away!
Activ8 Recruitment & Solutions / Renaissance Resources Inc., has been one of the leading recruiting firms in North America when it comes to working with Japanese Businesses for almost 20 years. Our services are based on the needs of our clients, and we connect them with qualified candidates in the Automotive, Electronics, Food & Beverage, Logistics, Manufacturing, and Oil & Gas industries. With the recent expansion to California and the NYC/NJ area, our coastal offices have started working with clients in the Banking, Finance, and Entertainment Industries. We like to take the approach of working one on one with each of you to ensure that we have the best understanding of your background and what it is you are looking for in a career.
$35,000.00 - $45,000.00 /year