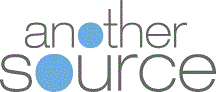 Purchasing Coordinator at Another Source Inc.
Tukwila, WA
Another Source's client, Sabey Corporation, is recruiting an Administrative and Purchasing Coordinator to join their Sabey Data Centers team. Here's a little about Sabey Corporation and the position they are recruiting for:
Sabey Corporation is a 45 year-old privately held Seattle based full-service commercial real estate company with an outstanding reputation.  The Company is primarily engaged in data center, office, and industrial property development, construction and operations with ownership in the Pacific Northwest and on the east coast. 
Sabey Data Centers is one of the oldest and largest privately-owned multi-tenant data center owner/developer/operators in the world. Being privately-owned may mean that ours is never a household name, but to us, it means a complete focus on building value by serving one customer at a time.
Today, with three million square feet of mission critical space, Sabey Data Centers continues to serve the world's most exciting enterprises and institutions with customized data center solutions that are efficient, reliable, and quick to market.
Take a closer look at Sabey Data Centers: https://vimeo.com/173798200
JOB SUMMARY:
The Administrative and Purchasing Coordinator is responsible for the department's purchasing and administrative functions. The Administrative and Purchasing Coordinator supports the data center operation's teams with goods and services purchasing; coordinates services for customers; and provides general administrative support. In addition to routine activities, this position back up other members of the Operations Services team.
The Administrative and Purchasing Coordinator reports to the Director of Operations Services, is a part of the Operations Services team, and supports the Sabey Data Center Operations department, including the local teams in Seattle, North-Central Washington, New York City, Virginia, and other locations as SDCP expands. This Operations Services team is responsible for performing a variety of administrative activities in support of the SDC Ops Department.
PRINCIPAL ACCOUNTABILITIES:


Purchasing: Based on project scopes of work provided by members of the operations team
Write and tracks purchase orders, contracts, and invoices
Fully understand the scope of work provided by others to eliminate inefficiencies in purchasing process
Assists in project management of budget process
Maintain filing system for purchase orders, invoices, budget reconciliations and contracts
Provides customer support, including such things as assisting with conference room reservations
Coordinates employee onboarding with the local operations team
Coordinate with other departments as needed
Write and track incoming and outgoing proposals
Write and track Major Expense Requests
Maintain certificates of insurance for operations
Take and produce meeting notes
Produce periodic reports, per applicable procedures
Assist in drafting and editing various procedures
Scan and electronically files various documentation
Assist in setting up customer tours and similar events
Provide other administrative support as asked
Support Operations Services Teams in administrative functions as needed
Perform other duties as assigned by management
ESSENTIAL FUNCTIONS:


Excellent written and verbal communication skills
Excellent organizational skills
Proficiency with Windows, Word, Excel, Outlook, web browsers. Proficiency in other software a plus. Ability to become proficient in other software, including Salesforce, AwareManager, and Yardi
Ability to travel
Ability to communicate effectively with all levels of Sabey employees
Ability to manage multiple projects simultaneously without compromising quality
MINIMUM QUALIFICATIONS:


High school diploma or equivalent
Experience with purchasing goods and services a plus
MINIMUM COMPETENCIES:
Positive, professional attitude
Ability to work independently; self-motivation
Strong prioritization and organization skills – must be able to switch quickly between projects and be comfortable with keeping a flexible daily work schedule
Strong understanding of administrative support – must be able to schedule meetings, communicate with customers, and field questions appropriately
Excellent customer and personal service skills – must be able to foster and maintain professional relationships with Sabey employees and external personnel
Sabey offers highly competitive wages based on education and work experience. We also offer a competitive benefits program that includes a 401(k) plan, health and dental insurance, voluntary vision, short term disability, life insurance and paid time off. This is an exempt position located at the Company's headquarters in south Seattle.
Sabey Corporation is an Equal Opportunity Employer and Drug-Free Workplace. All qualified applicants will receive consideration for employment without regard to status as a protected veteran or a qualified individual with a disability, or other protected status, such as race, religion, color, national origin, sex, age.
Another Source works with their clients, on a retained project basis, to maximize the recruiting process