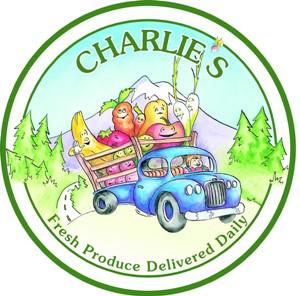 Purchasing and Operations Manager at Charlie's Produce
South Park, WA
Overview
Charlie's Produce - Who We Are
Charlie's Produce is a privately owned wholesale produce company. We are the largest privately owned produce wholesaler on the West Coast, with distribution centers in Seattle, Spokane, Portland, Anchorage, Boise, and Los Angeles. The secret to our 40 years of success in this industry is PEOPLE! We strive to hire the best and we reward them with a working environment that fosters loyalty, stability, innovation, and growth.
Charlie's provides a healthy employee stock ownership program, competitive Medical/Dental/Vision and Life Insurance plans. And our newest benefit offers Pre-Paid Fully Funded College Tuition to our employees and the dependent children of our employees after 1 year! 
CP Fresh is a subsidiary of Charlie's Produce that opened in 2015 and is a food processing facility located in South Park. We expanded a new kitchen line of specialty items like ready to eat fruits and vegetables, sandwiches, and dips, and many more.
Responsibilities
Schedule
Sunday - Thursday, some 6th days required as needed, start/end time to be determined
The Role
Successful candidate must possess strong interpersonal skills, including the ability to negotiate with vendors, build and maintain strong internal and external relationships, and work well with all levels of the organization including sales and R&D teams. This person will be responsible for all purchasing of raw materials and packaging, as well as management of the Warehouse personnel. The Purchasing & Operations Manager is responsible for maintaining and analyzing warehousing data. Understanding JIT supply chain management and forecasting, is a must.
Essential Responsibilities Include but Not Limited To
Purchasing & Vendor Management
Source and order materials, ensure quality received, follow through on all orders and resolve problems. Identify, communicate and maintain product receiving specifications.
Negotiate and maintain all aspects of relationships with authorized vendor partners, including evaluating vendor fit on an ongoing basis and providing input regarding new vendors and product lines.
Work with sales and production to source and order new products and product lines
Present purchasing and inventory reports and analyses as required.
Inventory Management
Maintain appropriate and accurate inventory levels of product to avoid stock-outs while minimizing excess inventory
Maintain inventory control of materials to minimize shrinkage/spoilage of perishable items.
Perform lead role during the physical inventory process, including working with Production Management to ensure that inventory procedures are followed, reconciling inventory variances and reporting inventory results to management
Maintain Item Master files for all products
Warehouse Operations Management
Determine adequate personnel needs and staff as appropriate.
Effectively train personnel and establish performance goals of subordinates.
Maintain regular communications with Production and QA staff to insure operations are functioning correctly.
Review and inspect warehouse equipment to insure periodic maintenance is provided and authorize service and repairs as necessary.
Charlie's Produce Total Compensation Package includes
Competitive starting pay
We recognize and reward hard work and commitment. Supplemental retirement plan through our Employee Stock Ownership Plan (ESOP)
Robust employee assistance program (EAP)
Vacation/Sick/Holiday pay
50% Subsidized ORCA Pass
Employer-covered College Program
401(k)/IRA available
Health and wellness benefits including medical, dental, and vision
Qualifications
Required Experience
A minimum of 3-5 years of experience in a role that encompasses food purchasing, warehousing and inventory management, preferably in a multi-location environment
Strong analytical skills, including the ability to analyze inventory levels, project usage and develop purchasing decisions as well as the ability to develop vendor performance criteria, analyze vendor performance and effect changes when necessary
Management skills, including the ability to work independently with proven decision-making skills, strong initiative and work ethics to manage multiple projects and meet deadlines while advancing the company's objectives.
Communication skills, including the ability to communicate ideas and recommendations clearly and succinctly, both verbally and in writing
Adaptability/Flexibility, with the ability to react quickly to changing requirements from internal and external conditions while maintaining good communication with all parties involved
System skills, including the ability to use electronic inventory systems, proficiency in MS Office (Excel, Word, Outlook) and the use our internal WMS software to support purchasing and inventory functions and analysis
Warehouse skills, with the ability to work in a chilled warehouse setting, i.e., counting/moving inventory and lifting up to 50 lbs.; operating forklifts and floor jacks.
BS/BA preferred, but not required. Experience and track record/references will prevail.
Equal opportunity employer and a drug-free workplace. All employees must pass a background check.
Supplemental Information
This employer participates in E-Verify and will provide the Social Security Administration and if necessary the Department of Homeland Security with the information from each new employee's Form I-9 to confirm work authorization.
Charlie's Produce is an Equal Opportunity Employer.