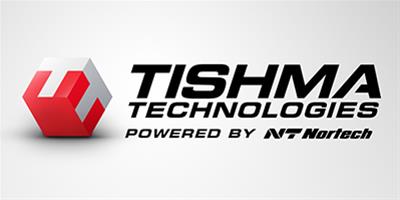 Purchasing Specialist at Nortech Packaging
SCHAUMBURG, IL 60173
PURCHASING SPECIALIST
Tishma Technologies / Nortech designs and manufactures high quality, high efficiency cartoners, case packers and robotic systems. Our products are used worldwide in most major industries including: Food, Pharma, Confections, Cosmetic, Beverage and many others.
Job Purpose:
Responsible for sourcing equipment, goods, and services in multiple commodities by working closely with vendors and key personnel related to procurement. Enter Purchase Orders, follow-up and communicate on quotes and orders status with suppliers/vendors. The successful candidate will confer with Receiving and Engineering to determine the amount and type of materials needed for a project and ensure they are delivered to the manufacturing unit in a timely fashion.
Essential duties include:
Track and report key functional metrics to reduce expenses and improve effectiveness
Track the status of open orders to determine delivery dates and how the dates affect the project
Analyzes purchase requisitions for accuracy
Utilize ERP software to monitor projects
Source multiple concurrent RFQs based on a changing criteria of lead time, price, and quality
Secondary Activities/Tasks:
To undertake any other duties and responsibilities as required/instructed in order to maintain and/or improve the efficiency, quality and service provided by the Operations Department.
Develop and implement continuous improvement efforts within areas of responsibility.
Experience and Knowledge
Essential:
Proven working experience in purchasing.
Familiarity with sourcing and vendor management.
Ability to negotiate and network
High attention to detail. Organization Skills
Excellent Communication Skills
Some familiarity with engineering prints
Strong organization skills
Beneficial:
Ability to gather and analyze data
Budgeting Skills, Financial Management
Solid decision-making skills
Technical Aptitude
Experience with OEM Purchasing
Capable of driving ideas/projects forward.
Prioritization Skills
Advanced ERP usage and understanding
Aggressively negotiate when needed
Daily utilization of ERP software
Skills
Essential:
Self-starter who can thrive in a fast-past work environment
Ability to explain complex issues and solutions to audiences of all levels of knowledge and seniority
Ability to Manage Multiple Projects
Ability to relate machine technology to products and vendor solutions
Ability to work with multiple departments including engineering, sales, production, and receiving
Ability to perform under pressure in a fast-paced manufacturing environment
Ability to multitask and take on new projects
Can work overtime when needed
Traits and Competencies:
Excellent Communications Skills
The ability to work independently & within a team
Well Organized and Detailed
Strategic Thinker
Proactive
Creative
Ability to multitask and take on new projects
Self-starter