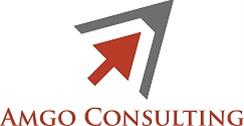 Sr Data Scientist at Amgo Consulting
Denver, CO 80218
Hi
We are looking for a Sr. Data Scientist for our direct client at Denver, CO
Please let us know if we can submit your profile for this position
7+ years of experience in Financial Services hands on work.
Exp in End to End Implementation of a machine learning projects using SAGEMAKER.
2 yrs hands on exp with AWS Sagemaker Deployment (Prefer experience with Sagemaker Studio)
3+ years hands on experience working with AWS, S3 using CLI commands
You will design implement test document deploy and support services to help customers implement M/L
Must have knowledge of statistical models in Financial Services industry
Full development cycle conception-delivery & maintenance of models
Must have knowledge of Jenkins CI-CD and command line proficiency using CI-CD
Proficiency in at least one programming language such as Python
Must be able to navigate and use Unix commands.
130,455 - 160,252 /year
Senior Data Scientist
What is this?