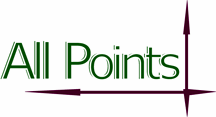 Python Developer (System Engineer II) at All Points Logistics, LLC
Huntsville, AL
DESCRIPTION OF POSITION/DUTIES:
IMPACT is an interdisciplinary team that works to further ESDS's goal of overseeing the lifecycle of Earth science data to maximize the scientific return of NASA's missions and experiments for research and applied scientists, decision makers, and the society at large.
IMPACT supports the Earth Science Data System (ESDS) Program mission with multiple projects in order to meet the data needs of the research community in this modern age. ESDS also strives to encourage the use of Earth observation data by a broader user community through its focus on improving data acquisition, management, analysis, and exchange.
Position/Duties:
Participate in meetings and working sessions with the IMPACT Team working in an Agile development environment.

Support Project Teams (as needed) with the following:

Perform detailed review of current condition and performance of existing infrastructure and capabilities

Define future state solution design and operational/technical requirements

Participate in solution identification, development, and implementation

The ability to answer questions, lead discussions and/or refer additional resources on the following categories:

Networks

Reporting

Architecture / Integration / Configuration

Technology Scalability requirement

Security / Privacy

Compliance
DESIRED EDUCATION LEVEL:
DESIRED SKILLS/CERTIFICATIONS:
Requirements:
2-3 years of experience working in industry

Programming Languages Required:  python, javascript, or equivalent programming languages, web development stack (ruby on rails, Django, MEAN stack etc.)

Basic knowledge of Machine learning algorithms

Knowledge of databases, how to design and implement them (Postgres, SQL, Mongodb)

Knowledge and experience on designing and building Service oriented architectures

Knowledge and experience using cloud infrastructure (preferably AWS)

Use git and Github (or equivalent online repository management services) for version control

Team player (experienced agile development cycles), keen on learning

Knowledge of messageQueue systems like RabbitMQ, SQS, SNS etc.

United States Citizenship Required
DESIRED YEARS OF EXPERIENCE: