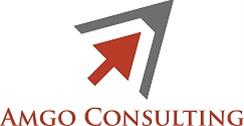 SME SQL Server at Amgo Consulting
Holmdel Village, NJ 07733
We are looking for SME SQL Server for our direct client at New Jersey.
Please find below the Job Description and let us know your interest for this position.
10+ years of SQL Server DBA experience
Strong experience with SQL Server Clustering, Mirroring, Log Shipping
Experience with SQL coding and tuning
Must be hands-on, technically adept DBA, capable of performing required DB tasks
Deep knowledge with SQL Server 2008, 2012, 2014, 2016 databases
Strong troubleshooting/performance tuning skills required. Must be able to improve SQL performance.
Ability to diagnose problems and triage/resolve issues across various tiers (application, network, database, server, or storage tiers).
Ability to implement automation to reduce manual administrative tasks through use of jobs, shell scripts, PL/SQL, cron, or other techniques
Expert level of SQL Server RDBMS instillation/configuration, patching, troubleshooting, performance tracking/tuning, back-up recovery, remote monitoring skills with hands-on experience in large and very dynamic environments
Experience with very complex database environments
Experience in SQL/TSQL and/or PL/SQL
Experience in working controlled environment, change control, and validated systems
Experience with AWS/Cloud
Experience with Foglight and OEM is a plus
Experience on Oracle RDBMS is a plus
Functional Skills Qualifications:
Strong commitment to following SDLC/Change Management principles
Self-starter and be able to perform work with minimal supervisory direction
Knowledge of data quality, data management and data testing strategies and practices
Candidates should have MS SQL Server DBA certification.
100,177 - 100,195 /year
SQL Server Developer
What is this?