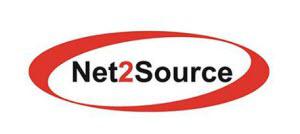 Python Lead w/ Java at Net 2 Source
Charlotte, NC 28202
Full Time Permanent Role - U.S. Citizens/Green Cards and those authorized to work in the U.S. are encouraged to apply. We are unable to sponsor currently.Job Summary:Job Title: Python Lead w/ JavaLocation: Charlotte, NCSalary: DOEFull Time Permanent RoleEssential Functions of the Job:Basic Qualifications:
Bachelor's degree or foreign equivalent required from an accredited institution. Will also consider three years of progressive experience in the specialty in lieu of every year of education.
At least 6 years of experience with Information Technology.
Overall 6 years of experience in Java, JavaScript, Python, NodeJS, ReactJS, REST and third-party APIs
Minimum 2 years of experience in implementing a Chatbot for the industry and maintaining the production environment.
Should have good knowledge of moving a chatbot across the various SDLC environments
Must be good in Chatbot Technologies like NLP, NLU and ML capabilities.
Should be able to generate reports for Chatbots, analyze their usage and suggest improvements to any process flows
Should have worked on Speech to Text, Text to Speech and Language Translation capabilities of Chatbots
Should have the ability to come up with relevant intents, utterances and dialog flow
Should know architecture to support both, On-Premise and Cloud based Hosting.
Must have the ability to understand integration of Chatbot with the call center telephony technologies. Specifically, Cisco, Avaya or Genesis.
Integration with other conversation channels e.g. Skype Personal, Skype for Business, Slack, Facebook
Knowledge of chatbot Integration with Virtual assistants (eg. Google Assistant, Amazon Alexa, Apple Siri, etc.) and graphics tools like Tableau or Kibana will be added advantage.
Responsive and proactive, can make decisions independently and value collaboration and transparency
Must have team leading and mentoring experience
The job entails sitting as well as working at a computer for extended periods of time. Should be able to communicate by telephone, email or face to face. Travel may be required as per the job requirements.
About Net2Source Inc
Net2Source is an employer-of-choice for over 1000 consultants across the globe. We recruit top-notch talent for over 40 Fortune and Government clients coast-to-coast across the U.S. We are one of the fastest-growing companies in the U.S. and this may be your opportunity to join us!
Want to read more about Net2Source?,
Visit us at
www.net2source.com
Regards,
Amit Mishra
Manager – Recruiting and Client Delivery
Net2Source Inc.Corp. HQ's
: 317 George St., Suite 220, New Brunswick, NJ 08901
T:
(201) 340.8700 Ext. 562
|D:
(201) 331 8314
|F:
(201) 221.8131
Email:
amit.mishra@net2source.com
|Web:
www.net2source.com
| LinkedIn:
http://lnkd.in/6WjR_m
Refer and Earn: For contractual position up to $500 and for Full-time up to $2500
To unsubscribe from Net2Source mailing list, click
here