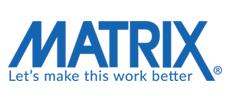 QA Analyst, SMS from MATRIX Resources
Lawrence Township, NJ 08648
This nationwide industry leader has an immediate 5+ month contract opportunity (with chance for extension) for a QA Analyst in NYC/NJ. This position requires subscription-managed services testing experience (CRM and Back Office Applications).  This position will ideally sit in Lawrenceville, NJ but can also be remote in NYC/NJ. The QA Analyst will have responsibility for designing, developing, and executing quality assurance testing for the RTP project. Candidate will provide detailed test case development, software testing, verification, and certification of deliverables across the systems development and implementation lifecycle.  This person will contribute to the Quality Assurance activities of assigned projects and ensure that the software meets required standards prior to production release.
Duties and Responsibilities: 



Review project documentation as a basis for testing documentation and product understanding


Design and development of test strategies


Design and development of detailed test cases


Design and development of manual test scripts


Test data development


Execution of version testing


Execution of component testing


Execution of integration testing


Facilitates user acceptance testing


Facilitates usability testing


Test case automation


Defect identification


Tracking and communication of testing efforts – Defines and tracks quality assurance metrics such as defects, defect counts, test results and test status.


Conduct test passes on new software (Kafka/MongoDB) and create a regression suite.


Models, designs, codes, and executes custom test software against defined test cases


Works closely with software engineers in the development, execution, and results of tests


Proactively determines technical issues and solutions


Management of issues encountered in testing


Requirements and Qualifications: 


Minimum of 5+ years of experience in system testing and quality assurance positions in the area of Software Engineering/Application Development and/or equivalent combination of education and experience preferred.


Requires subscription-managed services testing experience (CRM and Back Office Applications)


Strong verbal and written communication skills.


Strong experience with Agile Methodology with emphasis in SCRUM.


Strong experience with configuration and full utilization of NoSQL database like MongoDB


Must possess knowledge and experience testing Service Oriented Architecture (SOA) and Rest Oriented Architecture (ROA) driven solutions at enterprise scale


Experience in using API testing tools like RestClient, Postman, SOAPUI


Automate WS/API tests and validate against databases like Oracle, SQL, and MongoDB.


Experience with xUnit framework, Restful services, MongoDB, JSON documents


Experience with all aspects of SDLC management, with expertise in the testing and release management stages.


Experience working with web application servers


Good understanding of CMM processes and procedures


Proven track record in developing high quality test cases and scripts.


Knowledge of object-oriented analysis and design.


Experience with high volume, high-availability applications.


Possess strong analytical and problem-solving skills


Ability to quickly learn new applications


Ability to work in a rapidly changing environment, and interact daily with all levels of staff, including system developers and business analysts.


Experience in a subscription-based industry preferred- cable/broadband, cellular/PCS, digital satellite provider, ISP, local exchange carrier, or magazine publishing.


Prior software development experience is a plus.


Technical Skills: 


Testing Software: ALM, JIRA, RestClient, Postman, SOAPUI


DBMS: Knowledge of SQL Server, Oracle and NoSQL MongoDB


Software Development: Knowledge of C, C#, XML, JAVA, WebLogic, HTML


Automation: Selenium


Incident Tracking Tools: Service Now


Preferred Skills: Oracle/Portal Infranet knowledge (or other subscription-based billing systems), Streaming Technology, Web Technologies, Oracle Financials, Data Warehousing


Working knowledge of Kafka is a plus.