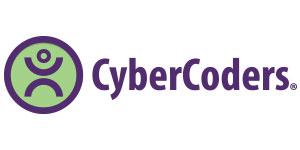 QA Automation Engineer at CyberCoders
Oakland, CA 94616
QA Automation Engineer QA Automation Engineer - Skills Required - Automation, Java, JavaScript, AWS, Unit Testing, CI/CD
If you are a QA Test Automation Engineer with experience, please read on! We are a top enterprise platform solution company disrupting the cannabis industry. Our platform automates all in house activities for dispensaries such as patient hospitality, employee management, inventory control, etc.
Top Reasons to Work with Us
-We have the biggest clients in the industry
-Full Benefits
-Located right near the BART
What You Will Be Doing
-You will be driving the automation and testing efforts of our company
-You will design, build and maintain - testing tools, infrastructure and have quality testing and deployment
-You will provide code reviews for our engineers
What You Need for this Position
At Least 3 Years of experience and knowledge of:
Automation

Java

JavaScript

AWS

Unit Testing

CI/CD
So, if you are a QA Test Automation Engineer with experience, please apply today!
Applicants must be authorized to work in the U.S.
CyberCoders, Inc is proud to be an Equal Opportunity Employer
All qualified applicants will receive consideration for employment without regard to race, color, religion, sex, national origin, disability, protected veteran status, or any other characteristic protected by law.
Your Right to Work In compliance with federal law, all persons hired will be required to verify identity and eligibility to work in the United States and to complete the required employment eligibility verification document form upon hire.
QA Automation EngineerCA-OaklandVS2-1538180