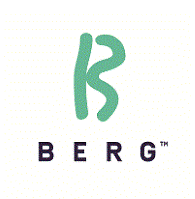 QA Compliance Manager at BERG LLC
FRAMINGHAM, MA 01701
POSITION SUMMARY:
The QA Compliance Manager is responsible for ensuring Berg Quality Systems are of the highest quality by maintaining and improving compliance to procedures, policies, and guidelines.
ESSENTIAL DUTIES AND RESPONSIBILITIES:
Assist in the management of the electronic Quality Management System (eQMS) (MasterControl).
Author and review SOPs, as well as, review non-departmental SOPs.
Provide day-to-day management of document control processes and workflows within the eQMS.
Oversee Laboratory notebook management and procedures.
Oversee Quality documentation, records, and filing.
Assist and facilitate inspection readiness program and procedures.
Assist in the review and approval of GMP documentation.
Manage change control, CAPA, deviation, and investigation programs
Assist in the management of the internal and external audit program, which includes, focus on GxP, GLP, and GCP compliance, regulatory agency inspection readiness, and for-cause inspections.
Management of the in-house CRA / eTMF Specialist
Provide support to the Clinical team and Laboratory team to ensure compliance with GCP, GLP, and applicable regulatory requirements.
Work with clinical operations and regulatory affairs to review regulatory submission documents.
Facilitate vendor management for all GxP functional area departments.
Assist in the development and approval of Quality Agreements with vendors.
Oversee and/or conduct QA review of clinical protocols, Investigator Brochures and reports.
Maintain relationships with vendors, contractors, and consultants to ensure effective execution of assigned tasks.
Responsible for facilitation and maintenance of training records.
Responsible for records management and facilitation of off-site records storage.
Assist in the review and completion of Trial Master Files (TMFs).
Other duties, as assigned
REQUIREMENTS:
Requires a Bachelor's (Master's degree preferred) in a related scientific discipline with 5+ years' experience in a GxP regulated environment
Must be certified in compliance; preferably in Healthcare Research Compliance (https://www.hcca-info.org/certification/become-certified/chrc)
Must have previous experience with an eQMS System
Broad knowledge of clinical processes and procedures, electronic documentation systems, and Good Clinical Practices 21CFR Parts 50, 56, 312 and Good Manufacturing Practices
Must demonstrate attention to detail and excellent record keeping skills
Must be proficient in MS Office Suite (e.g. Word, Excel, PPT) required for review and preparation of documents and reports for inspections
Proven ability to find creative, practical solutions to complex problems
Excellent communication and interpersonal skills
Superior and proven organizational skills
Ability to multi-task and work in a team-oriented fast-paced environment
95,164.00 - 121,663.00 /year
Quality Assurance Manager
What is this?