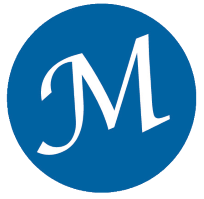 QC Auditor at Mattson Resources
Irvine, CA 92614
iStable mortgage company in Orange County is seeking a contract QC Auditor. This position will be from 3-5 months, possibly longer.
JOB SUMMARY:
Under direct supervision the QC Auditor will plan, design, and execute QC audit
ESSENTIAL RESPONSIBILITIES:
Maintain the confidentiality of sensitive audit and company information.
Determine scope of audit in conjunction with the VP of Internal Audit
Review the QC Policies and Procedures and evaluate completeness and adherence to existing laws, rules and regulations and industry best practices.
Design QC audit work programs/test scripts, conduct audit testing of loan files and identify reportable issues
Write accurate, clear and easy to follow audit documentation (clearly describe the work flows, the scope of audit work performed, results of test work, and any control or compliance deficiencies noted) in accordance with International Standards for the Professional Practice of Internal Auditing.
Perform follow-up on the status of outstanding issues
Clearly and concisely communicate audit progress verbally and via written emails, memos and reports.
Evaluate the adequacy of management's response to audit findings and recommendations and follow up on corrective action plans.
Prepare draft audit report of the findings and recommendations to management.
Conduct exit meetings to discuss preliminary audit findings with the QC management.
EXPERIENCE REQUIREMENTS:
Minimum 4 to 6 years' experience performing QC audits
Recent mortgage experience required