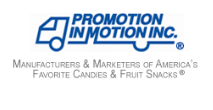 QC Lab Supervisor at Promotion In Motion Inc.
SOMERSET, NJ 08873
About Promotion in Motion Companies, Inc. (PIM):
We are one of North America's premier makers of fruit snacks, confections and other treats. Ranked amongst the top 50 on Candy Industry Magazine's "Global Top 100" confectionery companies in the world. PIM has also been named as one of the fastest growing CPG companies in the U.S. by The Boston Consulting Group and IRI, for the fourth time in six years to receive this recognition.
At PIM our goal is simple: We delight consumers with delicious, high quality snacks and confections. Our commitment is to develop, manufacture and market the highest quality products in a responsible, ethical and transparent manner. We put consumers at the core of what we do and are continually looking to improve our people, knowledge, processes and technologies to accomplish this.
JOB SUMMARY
Manage and supervise the activities of the laboratory and Color and Flavor batching area including standard microbiological, physical and chemical tests of incoming materials, in-process product and Finished Goods.
DUTIES AND RESPONSIBILITIES
Assist the SQFP in the implementation, maintenance and continuous improvement of HACCP and SQF Systems.
Assist in the preparation of regulatory and customer inspections and audits.
Report food safety and quality issues to Plant Management and SQFP.
Act as Back-up SQFP.
Follow PIM Brands GMP rules
Monitor fellow employees for adherence to GMP's.
Take appropriate actions to ensure the integrity of the SQF System.
Supervise the day to day operation of the laboratory to insure the smooth flow of samples.
Supervise the Colors & Flavors batching process to ensure production has the necessary color solution and flavor to meet the production requirements.
Supervise Color & Flavor FEFO.
Train and supervise training of lab and color and flavor staff.
Evaluate staff performance.
Make personnel shifts when necessary to accommodate fluctuating workloads.
Counsels employees with regard to problems encountered in daily operations.
Manage the calibration of the scales used in the process and in the laboratory.
Check and transfer data as necessary and take steps to correct possibly inaccurate data prior to continue processing.
Test new and improved laboratory methods and procedures. Prepare laboratory reports and data analysis. Keep accurate daily records. Perform related duties as requested.
Perform organoleptic evaluation of incoming flavors.
Plan work load distribution and make schedules.
Evaluate quality control data.
Create and maintain laboratory protocols.
Responsible for purchase of supplies and maintain equipment inventory.
Develop a budget for the laboratory and maintain control of lab costs.
Create and maintain Training manuals for Quality Control staff as well as FCS employees.
Conduct Training including GMP's, SQF, HACCP, Quality Systems, Food Defense, Foreign Matter and Water Potability.
Perform Glass and Brittle plastic audit.
Act as a back-up QC Supervisor.
Ability to work additional hours as needed
PHYSICAL DEMANDS/ESSENTIAL JOB FUNCTIONS
Standing, walking, sitting, bending, reaching, kneeling and crouching. Manual dexterity of hands and fingers to handle or feel objects, tools and controls. Lifting and moving of objects weighing at least 15 lbs. Reasonable accommodations will be evaluated and considered to enable an individual to perform the essential job functions.
WORK ENVIRONMENT
Job will generally be performed in the manufacturing plant. When on the plant floor it is representative of a large, busy manufacturing operation. Noisy, active, objects on the floor, constant movement and traffic flow of motorized equipment. Hair net, beard net, assigned work uniform, protective eye wear and gloves are among the GMP required apparel that must be worn, if indicated, on the plant floor.

EDUCATION, EXPERIENCE AND TRAINING
Basic math and computer skills are preferred.
Willing to be trained.
Ability to read, speak, and write English is required.
Bachelor's Degree in Science or related areas strongly preferred.
2-5 years supervisory experience.
Knowledge of Microsoft Office.
Knowledge of GMP's, GLP's, HACCP, SQF and ERP systems.
HACCP and SQF Systems Certification.
Excellent analytical, problem solving, verbal and written communications skills essential.
High degree of accuracy in performing analysis.
What We Offer:
We invite you to come and build a SWEET career at PIM. Our entrepreneurial environment is perfect for action-oriented individuals who enjoy a non-bureaucratic structure. Make an immediate and lasting impact while helping to grow our iconic brands.
PIM offers competitive pay and a comprehensive set of benefits for which each Associate is eligible on their first day of employment.
Benefits include:
Medical, prescription drug, dental, vision care, flexible spending accounts for you and your dependents
Company matching 401(k) plan
Life Insurance and Long-Term Disability Insurance
Generous paid time-off including sick/personal days, vacation, and company holidays
Wellness Programs
Scholarship Program
Commuter Plan
Our Key Principles:
Put Consumers First: Understand consumers and address their needs and desires.
Accessible: We strive to make our brands available in traditional retail and online – anywhere consumers want to find them.
Transparency: Be open and honest about our products, ingredients, how we make them and label them.
Responsibility: We do not advertise on any media outlets aimed at children under age 13 and have signed an industry commitment to abide by this standard.
Community: We partner with local and national organizations on strategic initiatives to help our communities thrive.
Fun and Goodness: At the end of the day, we make snacks and treats that bring joy and goodness to peoples' lives.
Life at PIM:
We believe to our core that our true competitive advantage is talented Associates who share our values and our passion for the business.
A lot of companies talk about being entrepreneurial. At PIM, we live it every day. Associates are empowered to make decisions and bureaucracy is kept to a minimum.
Attracting, selecting, and developing top talent is what differentiates us from the competition.
You can make an immediate and lasting contribution to help grow our iconic snacking and confectionery brands, no matter your area of expertise.
We are a privately held mid-sized, global company with limited bureaucracy, committed to investing in the business.
Be part of a fast-paced environment that provides challenging opportunities to learn and grow your career. We recognize and reward achievement and foster great teamwork through collaborative and strong relationships with colleagues.
Enjoy your work and be part of a fun team and industry.
Somerset, New Jersey:
Located within Franklin Township in central New Jersey, Somerset a beautiful and friendly suburb of New York City and is one of the best places to live in New Jersey. Somerset is conveniently located minutes away from Interstate 287 and the New Jersey Turnpike.
PIM is an equal opportunity employer, and an e-verify employer.
Medical, Dental and Vision
401K
Performance bonus
Employee Referral Program
Paid Holidays
44,494 - 51,727 /year
Quality Control Laboratory Technician
What is this?