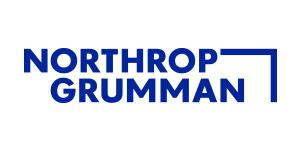 Quality Analyst (Palmdale, CA) at Northrop Grumman Corporation
Palmdale, CA
Job Description
At Northrop Grumman we develop cutting-edge technology that preserves freedom and advances human discovery. Our pioneering and inventive spirit has enabled us to be at the forefront of many technological advancements in our nation's history - from the first flight across the Atlantic Ocean, to stealth bombers, to landing on the moon. We continue to innovate with developments from launching the first commercial flight to space, to discovering the early beginnings of the universe. Our employees are not only part of history, they're making history.
Northrop Grumman Aeronautics Systems (NGAS) is looking foraQualityAnalystfor our Palmdale, CA facility.
The responsibilities include:
Develop and implement program quality plans, programs, and procedures using statistical quality control statistics, lean manufacturing concepts, and six-sigma tools and analyses.

Ensures that performance and quality products conform to established company and regulatory standards.
Reviews, analyzes and reports on quality discrepancies related to assembly, process, mechanical, electrical and electro-mechanical systems.
Investigates problems and develops disposition and corrective actions for recurring discrepancies.
Interfaces with manufacturing, engineering, customer, vendor and subcontractor representatives to ensure requirements are met.
Recommends corrective actions, dispositions and modifications
#LI-A-105
Basic Qualifications:
Bachelor's Degree and a minimum of3 years of experience in quality and/or data analytics OR 7 years of experience in quality and/or data analytics in a lieu of a degree

Technical Presentation Skills
Willing to support multiple shifts,1st shift "5 am -3:30 pm" or 2nd shift "4:12 pm - 2:42 am"when needed
Willing to work at multiple locations
Proficient at MS Word, Excel, PowerPoint, and other office systems
Active in-scopeDoD Secret Clearance and the ability to obtain Program Access as required
Preferred Qualifications:
Auditing Experience

Possess good writing and verbal communication Skills
Understands Standards and Specifications
Program Access Cleared
Possess demonstrable understanding of mechanical, electrical,and propulsion aerospace engineering drawings, CAD models, and specifications and be able to choose the appropriate physical inspection methods and equipment to determine compliance of items to design requirements.
Northrop Grumman is committed to hiring and retaining a diverse workforce. We are proud to be an Equal Opportunity/Affirmative Action Employer, making decisions without regard to race, color, religion, creed, sex, sexual orientation, gender identity, marital status, national origin, age, veteran status, disability, or any other protected class. For our complete EEO/AA and Pay Transparency statement, please visit . U.S. Citizenship is required for most positions.