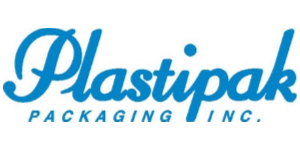 Quality Analyst-Plastipak GBTC - Plymouth, MI at Plastipak
Plymouth, MI
Plastipak Packaging is a global industry leader in the design, manufacturing, and recycling of plastic rigid containers. Our list of customers include some of the worlds most recognized and respected brands such as Procter & Gamble, Kraft Foods and Pepsi, just to name a few. Our commitment to our employees is demonstrated in numerous awards for innovation, environmental sustainability, and corporate citizenship.
Plastipak follows industry leading protocols to address COVID-19, including regular disinfection, electrostatic cleaning and temperature sensing kiosks at most locations.  We strictly adhere to all CDC guidelines to provide a safe working environment for our associates and visitors; including face coverings, social distancing, and hand sanitizer stations.
Named one of America's Best Employers in Michigan by Forbes in 2020, ​ Plastipak offers many great benefits, including:
MEDICAL, DENTAL AND VISION INSURANCE
PAID TIME OFF (PTO) AND COMPANY HOLIDAYS
PART TIME AND FULL TIME OPPORTUNITIES
401(K) AND PROFIT SHARING PLAN WITH COMPANY MATCH
TUITION ASSISTANCE
COMPANY PAID LIFE INSURANCE AND DISABILITY
DEPENDENT CARE FLEXIBLE SPENDING ACCOUNT
TELEMEDICINE
PET INSURANCE
TECHNICAL SKILLS TRAINING
LEADERSHIP TRAINING OPPORTUNITIES
REFERRAL BONUS PROGRAM
In order to process your job application, Plastipak collects and stores the personal information that you submit via this website. Please refer to Plastipak's Privacy Policy to understand how Plastipak uses and protects the information that you provide. 
Plastipak is an equal opportunity employer.
Position Description:
We are seeking a motivated, driven individual who is looking to accelerate their career growth within the largest privately-held rigid plastics manufacturer in North America. In this role, you will have the opportunity to travel to our sites across the nation, gaining exposure to our entire end-to-end, innovative manufacturing processes and technologies.
Strong research, problem solving ability, interpersonal and relationship building skills are the essential foundation for success in this role, as you will be expected to ensure quality for our customers.
Position Description:
Collaborate with R&D to evaluate developmental packages, recommend specifications, and conduct design reviews
Present insights from data, statistics, and measures relating to bottle performance.
Ensure products meet or exceed customer expectations.
Collaborate with manufacturing sites to improve product quality by evaluating process capability and analyzing key process variables (Onsite presence for any new manufacturing lines or product molds.)
Develop and monitor inspection and test plans for products.
Interact with customers to discuss quality concerns and other issues
Drive culture of quality awareness and improvement.
Understand and test the package's impact on food safety (when applicable).
Qualifications:
Four year degree required, Packaging Engineer, Materials Science, Chemical Engineering, or Industrial Engineering preferred.
0- 3 years of experience in a manufacturing environment utilizing Lean Sigma tools.
Ability to travel up to 50%
Must be proactive and take initiative.
Must have clear, concise communication skills, both verbally and written.
Must have high attention to detail and accuracy.
Why should you apply?
You may be eligible for:
MEDICAL, DENTAL AND VISION INSURANCE

PAID TIME OFF (PTO) AND COMPANY HOLIDAYS

PART TIME AND FULL TIME OPPORTUNITIES

401(K) AND PROFIT SHARING PLAN WITH COMPANY MATCH

TUITION ASSISTANCE

COMPANY PAID LIFE INSURANCE AND DISABILITY

DEPENDENT CARE FLEXIBLE SPENDING ACCOUNT

TELEMEDICINE

PET INSURANCE

TECHNICAL SKILLS TRAINING

LEADERSHIP TRAINING OPPORTUNITIES

REFERRAL BONUS PROGRAM