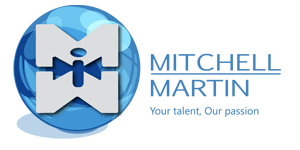 Quality Assurance Analyst at Mitchell Martin Inc
Irving, TX
Description
Our client, a leading provider of insurance and other financial services to millions of individual and institutional customers, is seeking a Quality Assurance Analyst - IT Quality Assurance Analyst - Senior.
Location: Irving, TX
Position Type: Contract
Job Description:
Development, Implementation and Process Improvements of our test automation and load / performance test framework strategy. The responsibilities and qualifications are as follows:

Responsibilities:
Responsible for designing and developing high quality data-driven modular test scripts in Quick Test Pro - QTP and Loadrunner.
Responsible for working on application test and load / performance framework that promotes re-usability and scalability of test assets.
Responsible for rapid development of modular test cases based on requirements
Responsible for peer reviews of test cases and artifacts
Responsible for meeting on-time, on-quality commitments for assigned program/project deliverables.

Qualifications:
Excellent knowledge of HP Quick Test Pro (test development) and LoadRunner
A deep understanding of the QTP object model, Java, Web and .NET add-ins and QTP test objects
A deep understanding of the Loadrunner
Ability to quickly understand complex application and systems.
Ability to transform manual test cases into modular automated and load / performance tests.
Excellent knowledge of Windows operating systems, WMI and Script Runtime library for testing and diagnostics.
Proficient in the use of Quality Center for developing and executing automated and manual tests.
Excellent knowledge of version management and base-lining needs for test assets
Clear understanding of the SDLC phases, especially requirements and how they map to tests.
Ability to proactively comprehend problems and resolve them with minimal supervision.